I've been wanting to try a lapbook with my schnicklefritz to see how he takes to the idea. Like many boys, he's not excited about writing so we keep it in small portions. He needed to make a poster for Royal Rangers and I decided to alter the project into a lapbook.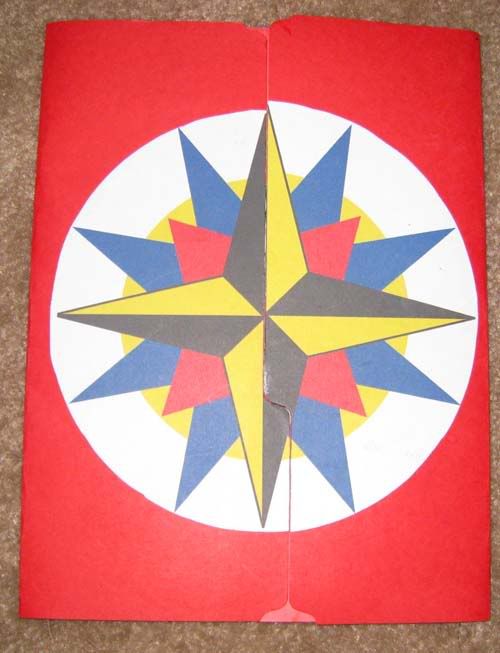 Here is the cover. We scanned an image from the handbook and enlarged it. Fritz cut the circle out with one of my scrapbooking tools.
On the left hand side are the blue points of the Ranger code. The four pledges can be unfolded on the right and a blue pocket hold all his Bible verses for the year. I penciled in the words to give Fritz an idea of their size and spacing then he wrote everything with a Sharpie marker.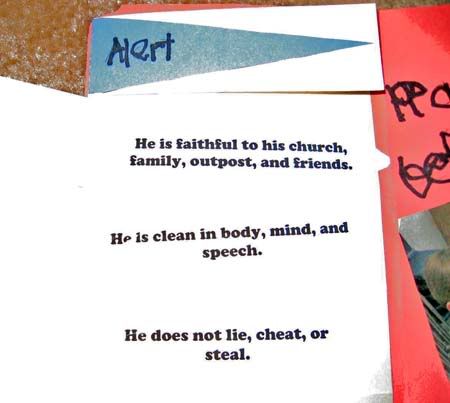 Under each blue point flap is the part of the code he must memorize. I typed everything and he cut it out. I ran it through the xyron and he applied it.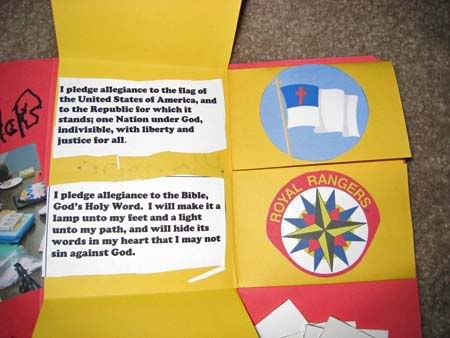 I hope you can see how everything unfolds. I typed the pledges and found clip art to identify each one. Fritz cut out the texts and decided where everything would be placed. I helped cut out the clip art to make sure it would fit on the flaps.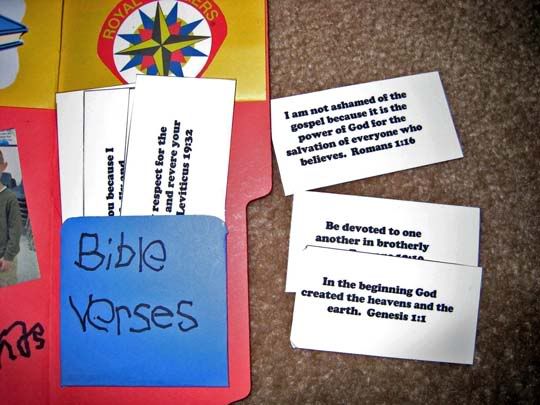 This is supposed to be a reviewing tool so we laminated the Bible verses. Now he'll be able to pull them out and we can go through them together.
His commander loved the lapbook and wants to put it up on the church bulletin board. It's our first one, so I'm reluctant to part with it. Maybe we'll let her display it for a little while. If it gets damaged, at least it is documented here.