When most people hear the word Challenger they think of the space shuttle but today I got to see a  Challenger that predates that spacecraft by forty years.   Built in 1943, it was the largest and most powerful operating locomotive ever.   It was restored to running condition in 1981 and today it made a whistle stop at Washington, MO.
It was scheduled to arrive at 9:15 and I was surprised by the crowds who had arrived before me.  Grandfathers holding little hands,  a group of  boys from the local Catholic school sporting cardboard engineer caps,  even a little girl with an English accent and her mummy.  We waited for nearly an hour.  At one time the crossing gates signaled and folks got their hopes up, but it was only an Amtrak dropping off one passenger.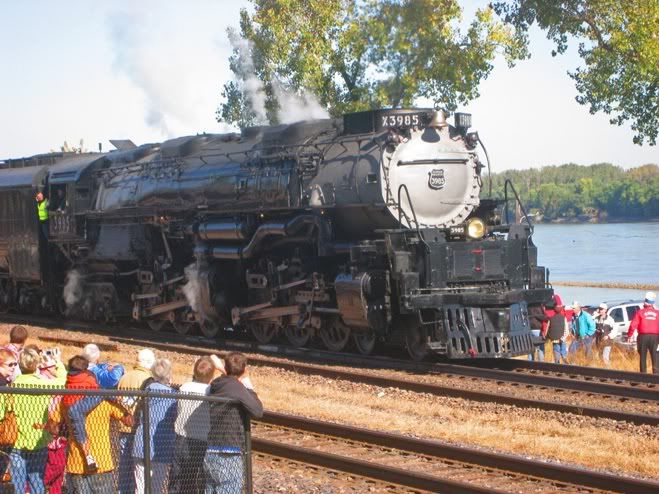 There was no mistaking when it did arrive.  I'm sure they heard the whistle all over town.