We've hit the wall in homeschooling--you know the one between Thanksgiving and Christmas when nobody is very enthusiastic about learning spelling rules or how birds migrate.  So we're doing a mini unit study on Christmas around the world (the one thing Schnickelfritz is still gung-ho about is geography).   Someone from my homeschool co-op made an open invitation to come see how her family celebrates Hanukkah--so we expanded our study to include this Jewish holiday.    I must say how impressed I was by all the effort she put into the day.
When we arrived we were offered hot chocolate and donuts.  Donuts are fried in oil and the miracle of a small amount of oil lasting eight days is at the heart of Hanukkah.
After a brief lesson (not quite brief enough for Schnickelfritz) we had a craft project.  She had made up bundles with craft sticks, paper flames and Bible verses for each child to make their own Hanukiah.   It has eight candles with a ninth "servent candle" raised in the center.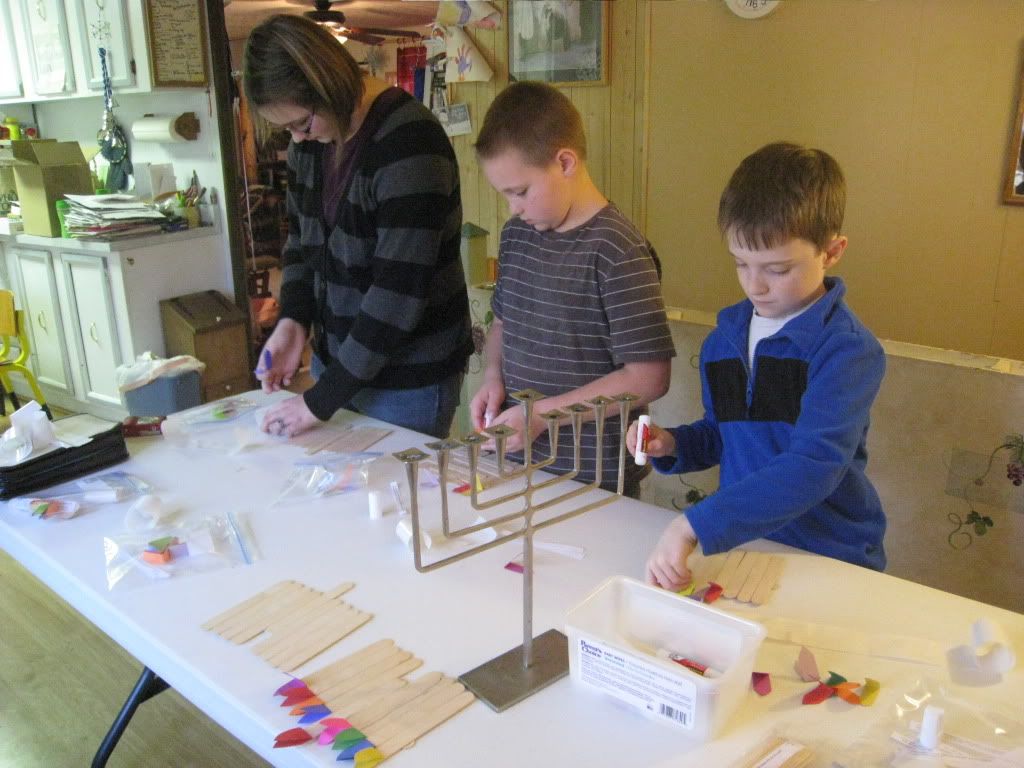 The children then got to take turns lighting a real candle.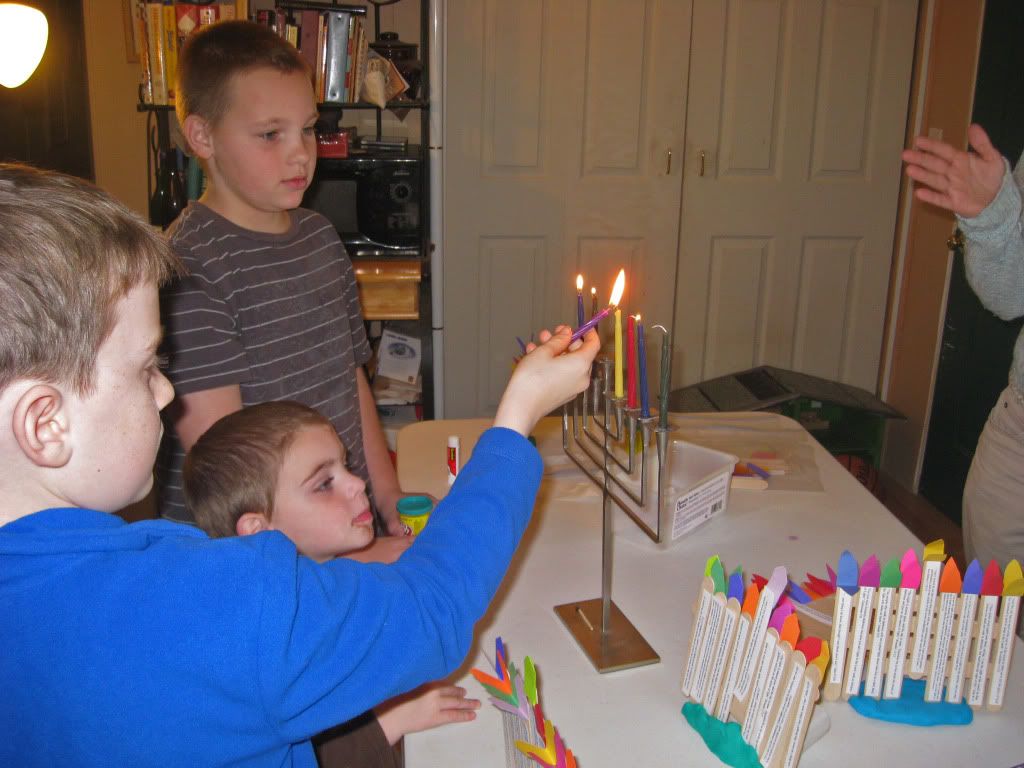 Then it was time to learn the Dreidel game.  The symbols on the four sides stand for "A Great Miracle Happened There."  (The dreidels made in Israel say "A Great Miracle Happened
Here
).  Each child got a pile of chocolate gelt to play with.  And they quickly learned what each symbol meant--they whole trip home Fritz chanted "Shin, Shin, put one in."   The dreidels were pulled out and played with when the Jews feared someone might burst in and discover their illegal Torah study.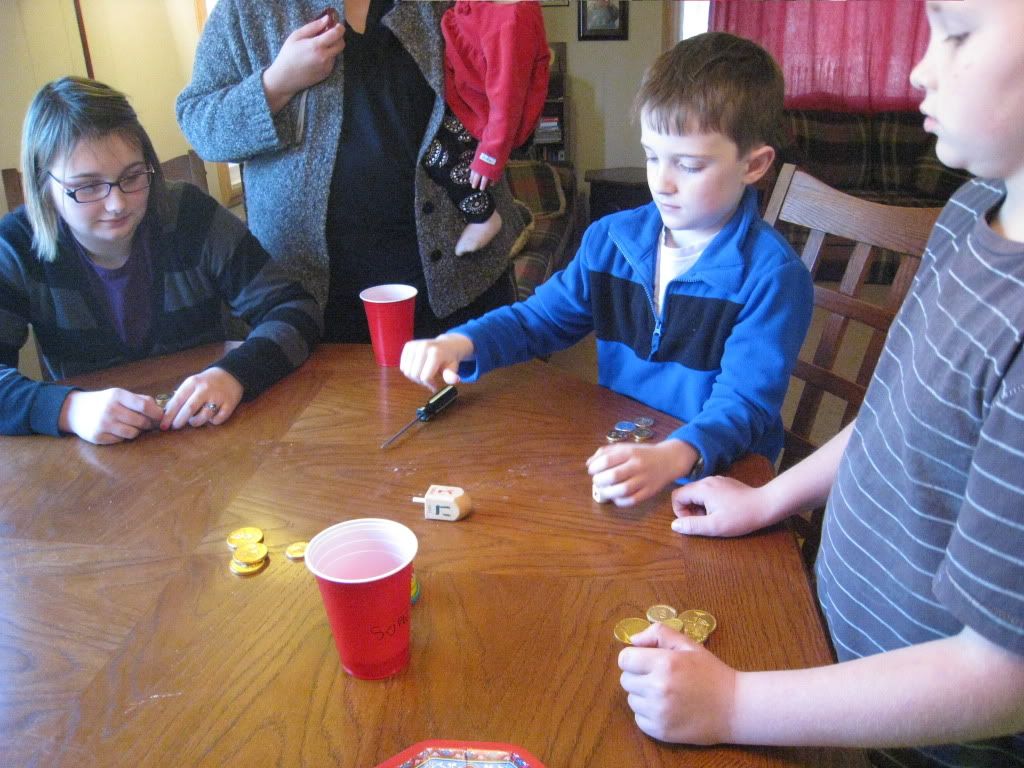 And finally we were served latkes for lunch.   These were made with mashed sweet potatoes rather than shredded potatoes.  But they were delicious served with sour cream and garlic salt.  Once again we were cooking with oil to remind us of the miracle.