While we've never formally studied physics in our home yet, Schnickelfritz and I are always discovering how the world works around us--why we need to add salt to ice makes to make ice cream, why the hill for our K'nex roller coaster needs to be higher or steeper for the little cars to make it through the loop, etc. Recently we were given the chance to review
Primarily Magnets
by Aims Education Foundation. Here was another perfect example of learning through play.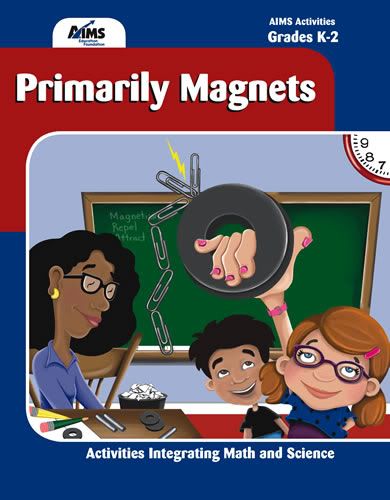 The book we received is geared to K-2nd graders, but Aims has a whole catalog of math and science materials for students up to eight grade. They also have the supplies you may need for the book activities although they seem to be packaged in quantities designed for public school classes not homeschoolers. We needed ring, horseshoe and bar magnets for this book and Aims only had them in sets of 25. I was able to buy individual ones at a teacher's supply store. You will also need magnetic and non-magnetic objects from around your house. There was one activity the used iron shavings but I didn't want to deal with that potential mess. That may be the most difficult material to get your hands on. The book contains supply lists, teacher's notes and reproducible student handouts for 18 activities (there is also a cd-rom in the back of the book with pdf files of the handouts). Teacher prep time is minimal--I had to read the directions and gather materials.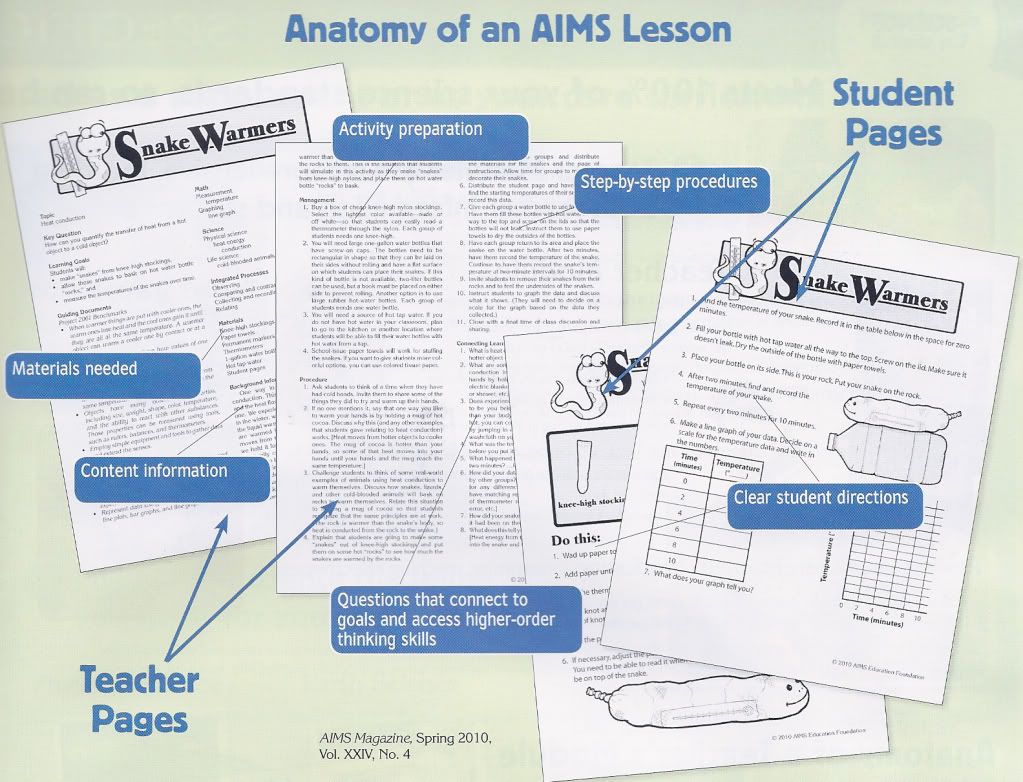 The first activity we tried was Find the Force. The original instructions call for hiding magnets in emptied and cleaned milk cartons--easily obtainable in a school environment. It wasn't hard to find suitable substitutes in our home, we used a cracker box buta ny thin cardboard container should work. With Schnickelfritz out of the room, I taped two ring magnets inside the boxed and closed the contaner.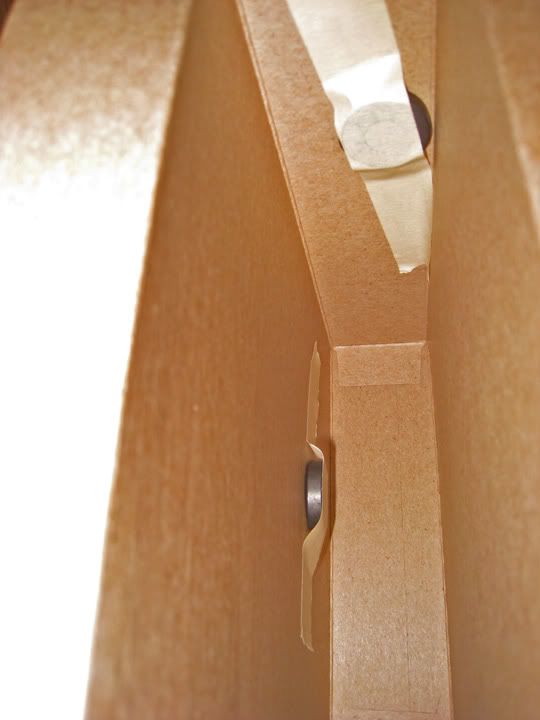 I introduced the game as Hide and Seek Without Leaving Your Chair. Fritz had to pass the remaining magnet on the outside surfaces of the box to see if he could detect the attracting or repelling forces and determine the location of the hidden magnets. He enjoyed the activity so much we played it several more times. Sometimes he "hid" the magnets for me and sometimes we used paperclips to "seek" the magnets (which was slightly harder than using another magnet since the force didn't feel as strong). The whole point of the lesson(according to NRC Standards) was to learn that magnets attract and repel each other and certain kinds of other materials.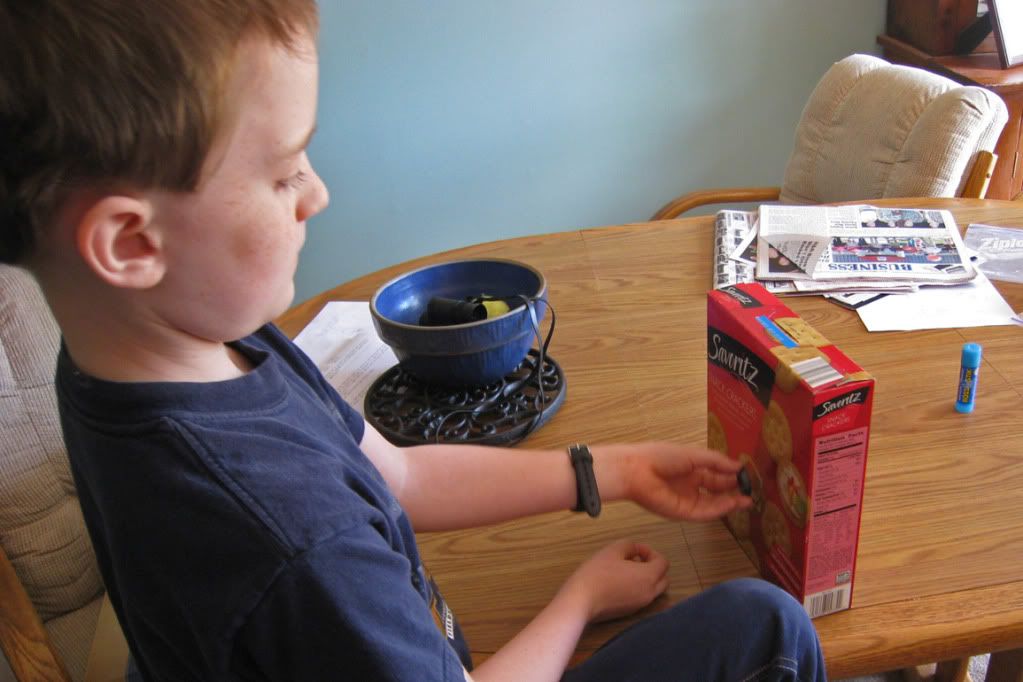 Our second activity was one of several that involve manipulating an object on one side of a paper by moving a magnet on the other side. Willy the Worm was made with a section of pipe cleaner. By using a ring magnet taped to a ruler we needed to help Willy zig and zag through his underground home. In our first attempt, I must say Willy was pretty lethargic. I don't know if it was because I used cardstock rather than typing paper or because the chenille was interferring with the magnetic pull. We made a second attempt by curling up the pipe cleaner trying to concentrate the thin wire into a smaller area and our efforts were rewarded.
When Fritz jerked the ruler out from under the paper at the end of the maze Willy hopped on and stood up on the magnet as if taking a bow.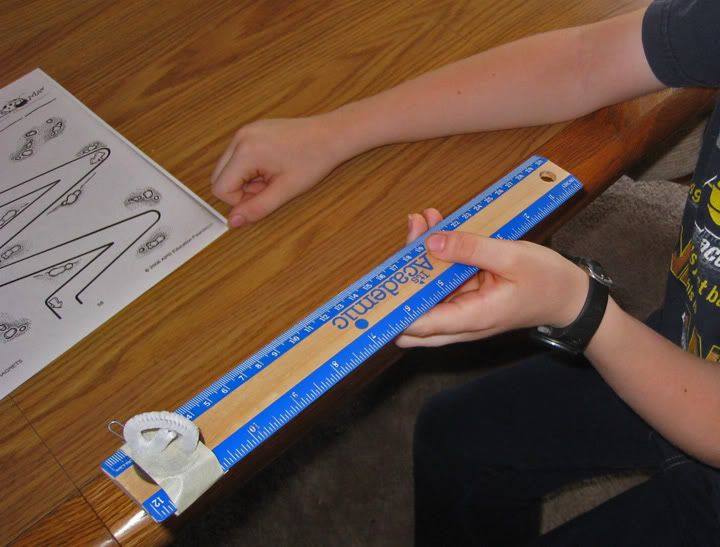 Primarily Magnets ends with review booklet the students can fill out and assemble and an assessment (I suppose you could call it a final exam). Most of the student work is done by coloring, connecting lines from questions to answers, or circling multiple choices so it is not neccessary for students to know how to write. I think the book and activities is ideal for the K-2nd grades when my goal is to develop a love of learning rather than worrying if he's learning any hard core science facts. You can see what others on the Homeschool Crew thought about their Aims Activity Books by clicking
here
.
To Sum up:
Product: Primarily Magnets
Provider: Aims Education Foundation
Retail Price: $18.95
Where to Buy:
Check out their
Website
or request a catalog.
Ages: K-2nd grade
Other Items Needed: Ring, bar, and horseshoe magnets, common household objects
Other Products by Aims: They have a 40 page catalog full of science and math activity books, manipulatives, and science equipment
Disclaimer: I received a free copy of Primarily Magnets for the purpose of completing this review. I received no other compensation for my honest opinion.