My first year on the Homeschool Crew we reviewed a software product called
Graphics Toolbox
. I was familiar with digital photos and programs to correct and refine them, but at the time I wondered how homeschoolers would really use GT's features. Now I can honestly say I can't imagine doing school (or writing this blog) without Graphic Toolbox. In fact when my computer crashed, my first concern after losing family pictures was how I'd make notebooking pages and other worksheets without my digital desktop software.
Unlike Photoshop or Photoshop Elements where things are kept in layers, GT working space is like a giant desk top and you can move and manipulate pictures, text and graphics around. Once they've overlapped however, they become one piece so I have blank lapbook templates saved in one folder and I immediately re-save the image under a new name before I start working with it.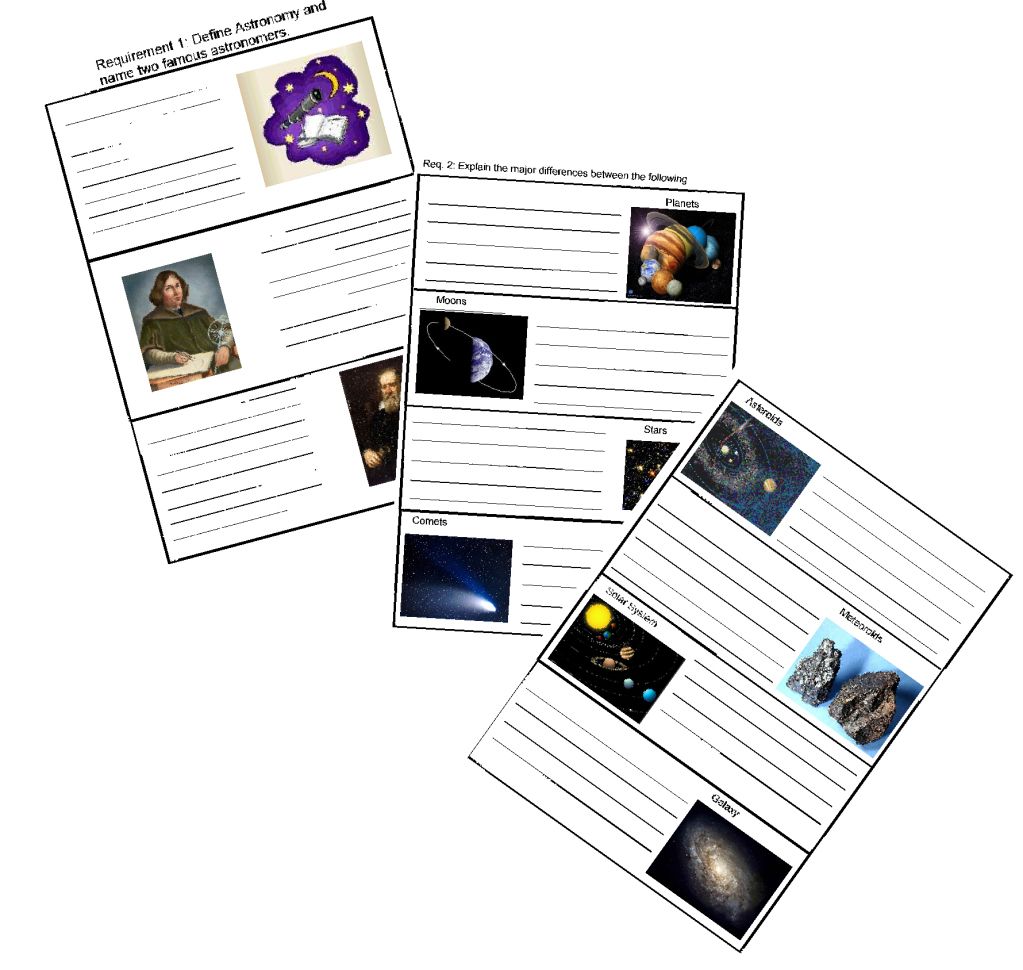 A lot of my projects deal with my son's Royal Rangers merit badges. The work they do at outpost meetings usually involve camping skills, but there are a lot of academic merits that we can incorporate into our school. I try to create a notebook for each merit that we can show the Commander to prove Schnickelfritz has learned the information/ or done the activity. Here are some pages for Astronomy that I made from scratch. It's so easy to scan pictures from textbooks or download from the internet and draw lines for Fritz to write his answers. Once I built the template, I could switch out pictures for additional pages. I even flipped the page over to make a corresponding layout for a two page spread.
I don't always need to start from scratch either. One requirement asked Fritz to list each planet, its relative size and distance from the sun, the length of its day and year and one other interesting fact. The Solar System Detective worksheet in Considering God's Creation had just about all the details I needed so I scanned it into GT and rearranged some things to fit our exact needs.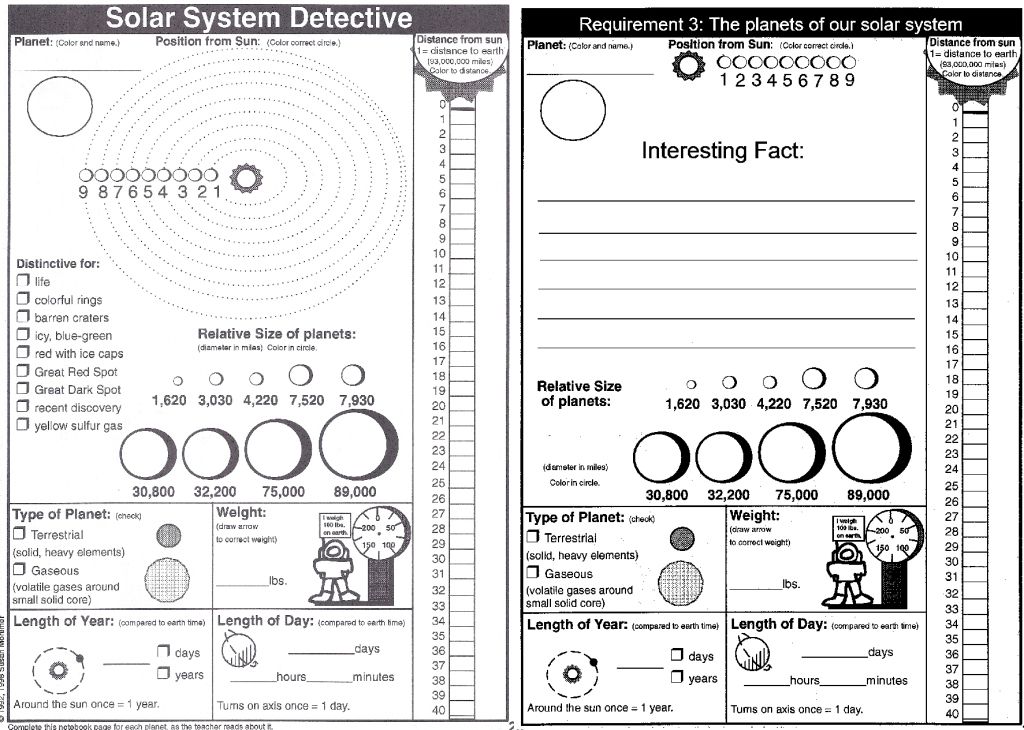 You can see I :
Changed the title area to the merit requirement
Eliminated the orbits of the planets and flipped the planets and sun moving them to the top of the page
Added lines for writing an Interesting Face
Moved the Relative Size label to make more room for the writing lines.
Removed the check boxes for Distinctive features
All this took about 10 minutes and now week can fill out a sheet for each planet.
Need to be more organized. I used Graphic Toolbox to make labels for our workboxes and subject tags so Schnickelfriz can see what work we have for today and what order we'll do it in.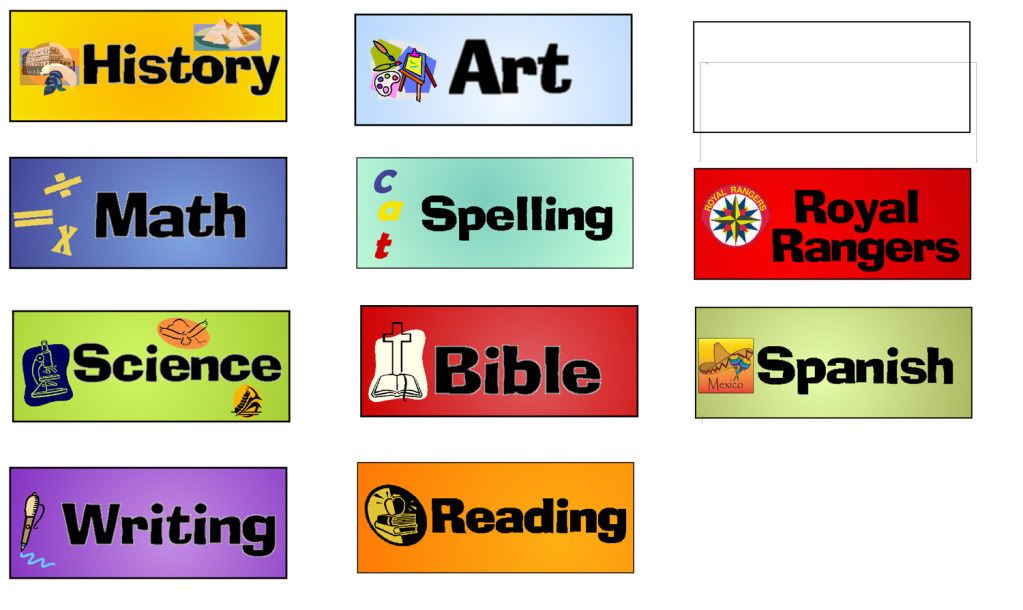 So far, we've only talked about school...I've also used GT to make new labels for may spice jars (you can read the whole post
here
).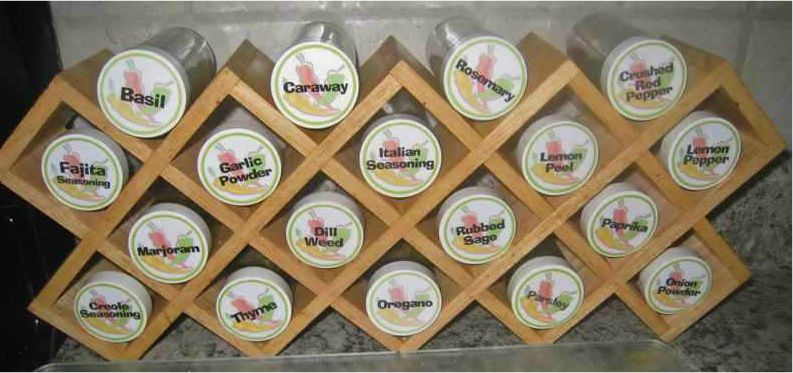 If you like to make a lot of your own notebooking/lapbooking templates I highly recommend Graphics Toolbox. You can try it
free for 30 days
and if you have any questions their customer service is top rank (in fact, they won the Seaworthy Award for service from the Homeschool Crew that year).
Of course, Graphics Toolbox is just one "G" for the ABC challenge. See what everyone else comes up with by checking out
Ben and Me
.