This may be the first time in the history of the blog, but I'm going to recommend a product to you sight unseen. You may recall a few weeks ago Schnickelfritz and I traveled to Mansfield, MO and stopped by the
Baker Creek Heirloom Seed farm
. After visiting, I'm committed to using heirloom seeds in my garden next year. They just sent me an email about a new catalog coming out in November--but it's way more than a catalog!
There's going to be recipes, histories of heirloom seeds, tips for growing and preserving, as well as listings (many with color pictures) of all the seeds available for purchase -- 324 pages in all. I always enjoy looking through the seed catalogs during the winter. Even on the coldest days, it reminds me that Spring will come again. All I can show you now is a copy of the cover, which is a piece of art by itself.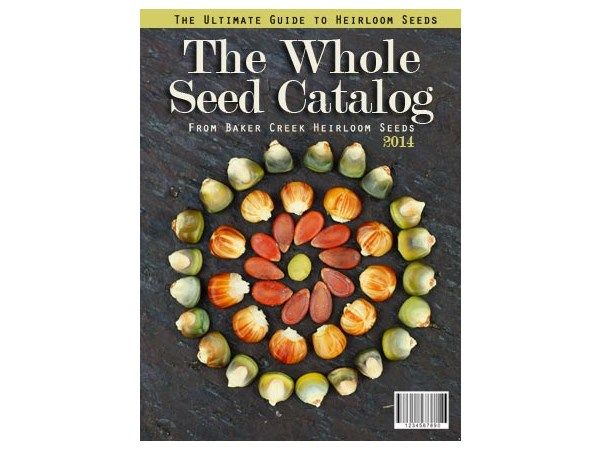 The catalog is
available at a pre-publication price
of $7.95 plus shipping.
UPDATE (11/8/13)
: I just called to check the status of my catalog and apparently now they won't be shipped until mid December -- still plenty of winter left to browse through all the pages.
Don't miss a thing!
Subscribe to Ozark Ramblings
and get my posts in your inbox.