This week I tackle two books by the same author, the second carrying on the story of the first. I originally hesitated to include My Side of the Mountain in my Rescued Books series. I was trying to select books I felt most people hadn't read or heard of and this was a Newberry Honor book. I can still remember my sixth grade teacher reading it aloud to the class and I was so anxious to find out what happened I had to check it out of the library for myself. And yet here was my local library pulling it off the shelves to sell. The book was in fine shape so I can only assume they did it due to a dirth of patrons checking it out.
My Side of the Mountain
George, Jean Craighead. New York: Dutton, 1959. 177 pp.
On the Far Side of the Mountain
George, Jean Craighead. . New York: Dutton Children's, 1990. 170 pp.
It's somewhat surprising to me that a woman wrote these books. They are set up as the journals of a 12 year old boy, Sam Gribley, who has run away to live off the land in the Catskill Mountains. In the preface to My Side of the Mountain the author explains that her father was a naturalist and taught her to identify edible plants, lash together a table and chairs, and snare and dress rabbits for dinner. Her older brothers were two of the first falconers in the United States. She, her mother, and her daughter had all attempted to run away while in elementary school. In every case, the mother did nothing to stop the daughter and even checked the bag for a toothbrush. I suppose that's why she had no problem writing that Sam's family did nothing to dissuade him when he announced he was leaving to find the family farm in the mountains.
In today's world, Sam would probably be followed by a camera crew for one of those survivalist shows on the NatGeo channel. He knows how to build snares and carve fish hooks, he burns out a room to live in the trunk of a large tree, and he catches and trains his own falcon. Of course this book was written before we had 200 satellite channels vying for out attention so we have to content ourselves with Sam's drawings.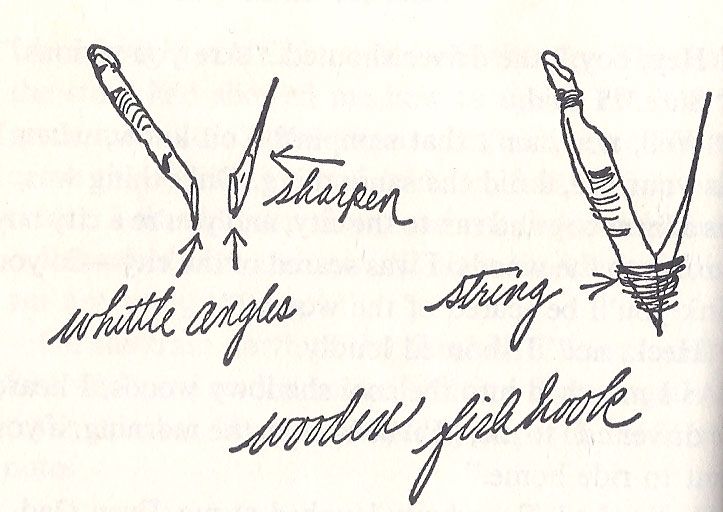 In My Side of the Mountain, Sam is generally by himself. There is an occasional trip to town to meet the librarian and do some research (she also cuts his hair) and the occasional visitor on the mountain (an English professor named Bando comes for an extended stay in both books). Most of the cast of characters are the animal friends Sam observes—Frightful, the falcon; Jesse Coon James, and Baron Weasel.
The book ends with Sam's family arriving (over a year later), having decided to leave the crowded city and join Sam on the mountain. On the Far Side of the Mountain, although written thirty years later, picks up the story. It only took Mr. Gribley a few weeks to realize he wasn't cut out for wilderness life. The family is headed back to the big city, leaving Sam and now a younger sister Alice behind (it makes for a good story, but I know there was Protective services in the 90's – talk about neglected children).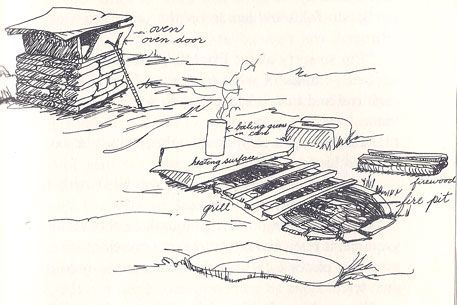 This sequel does seem to have more of the environmentalist/green movement overtones than the original. Frightful is abducted by a less than honorable conservation officer to be sold. [SPOILER ALERT] After being rescued, she's set free so she can breed and repopulate the cliffs with baby peregrine falcons. Still, the book is enchanting and filled with more wilderness skills. There's a part of me that would like to try grinding acorns into flour or boiling cattails to see if they really taste like mashed potatoes.
There is a third book in the series, Frightful's Mountain, which we have not read but is probably worth finding….maybe at a future library book sale.
You can find a list of all my Rescued Books here