It's a tradition for us to go to Hermann in December, but this year there were a few changes. First, the weather was MUCH warmer than in the past. The temps reached the sixties, which doesn't do much to put you in the holiday mood but it helps wonderfully when you're outside learning about Lewis and Clark. For the first time we skipped the school day for the Corp of Discovery re-enactors and visited on Saturday so we could take advantage of some other events in town: Kristkindl markt (arts and crafts) and Weihnachtsfest (German Christmas) at the Deutschheim historical site. I suppose that a lot of folks picture a Dicken's village when they get nostalgic about Christmas but think how much the Germans have contributed to our holiday traditions: an evergreen Christmas tree, gingerbread houses, nutcrackers, Advent calendars, and carols like Silent Night.
Paper Marbling
Here's an artisan making patterns with nails in the paint he's just dripped into a dish of water. Then he'll lay paper on top to catch the paint and make the wonderful paper designs you see in the background.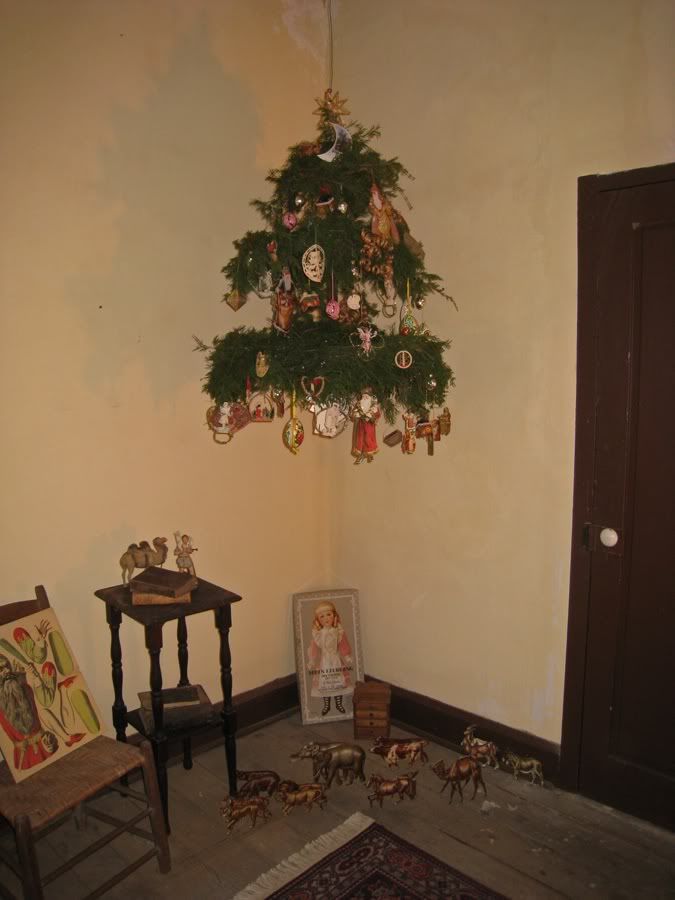 This house has been decorated to celebrate a 19th century German Christmas in Missouri. As you can see hanging Christmas trees from the ceiling is not a new idea. I can't tell you why they did it although children will probably say to fit more presents underneath.
Cookie Molds
These molds are for Springerle cookies (although Schnickelfritz is demonstrating with Playdoh). The cookies have a lot of anise seeds which gives them a licorice flavor.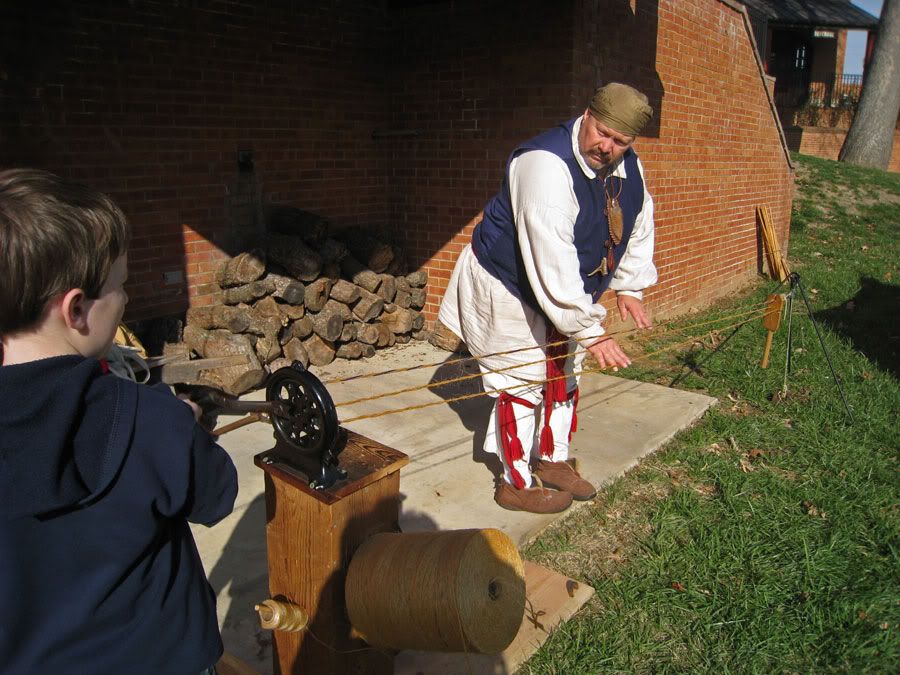 Making Rope
We also spent time with the Lewis & Clark campers. I was surprised and saddened by the small turn out of visitors, especially on so warm a day. I suppose they were all at the Christmas events. It just meant more attention for Schnickelfritz from the interpretors. I've always said the best teachers are enthusiastic about their subjects. These folk are definately enthusiastic if they will take a weekend in December to camp out and share their knowledge with boys and girls. Here's Fritz making a rope.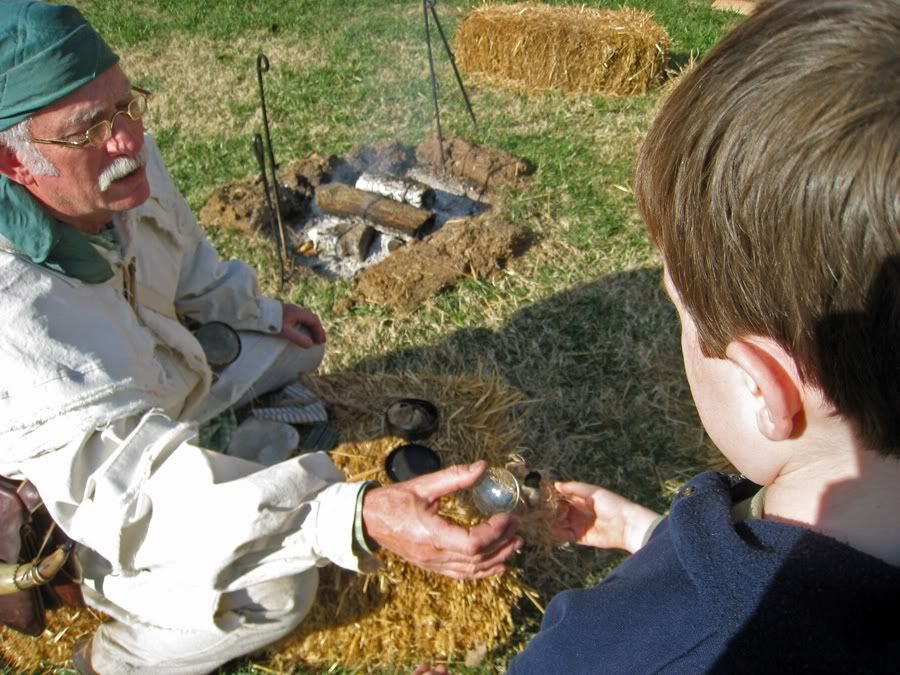 Starting a Fire
Fritz got to start two fires--one with this glass lens and one with flint & steel. He'll have to do both for his Royal Rangers merit badge someday so this was good exposure, but he was less than thrilled about holding combustible material in his hands.
Fife & Drum Corps
Okay, these guys don't really fit in with a German Christmas or the Lewis & Clark Corps, but it was very entertaining to hear Jingle Bells and Hark the Herald Angels Sing performed by fife and drums.