A homeschooling mom in our county offered to teach a class on Hanukkah. Schnickelfritz and I had a similar lesson at her house
last year
. This year was so much better attended (I think it's because most of the HS moms had been attending her year-long course on Biblical feasts) that we had to move to a church fellowship hall. I hadn't planned it this way, but God has perfect timing; Fritz and I had just finished Daniel chapter 11 in our Discover 4 Yourself Bible study and so he was very familiar with Antiochus IV Epiphanes--the cruel ruler that desecrated the temple. It was during the cleansing and rededication of the temple that miracle of the oil took place.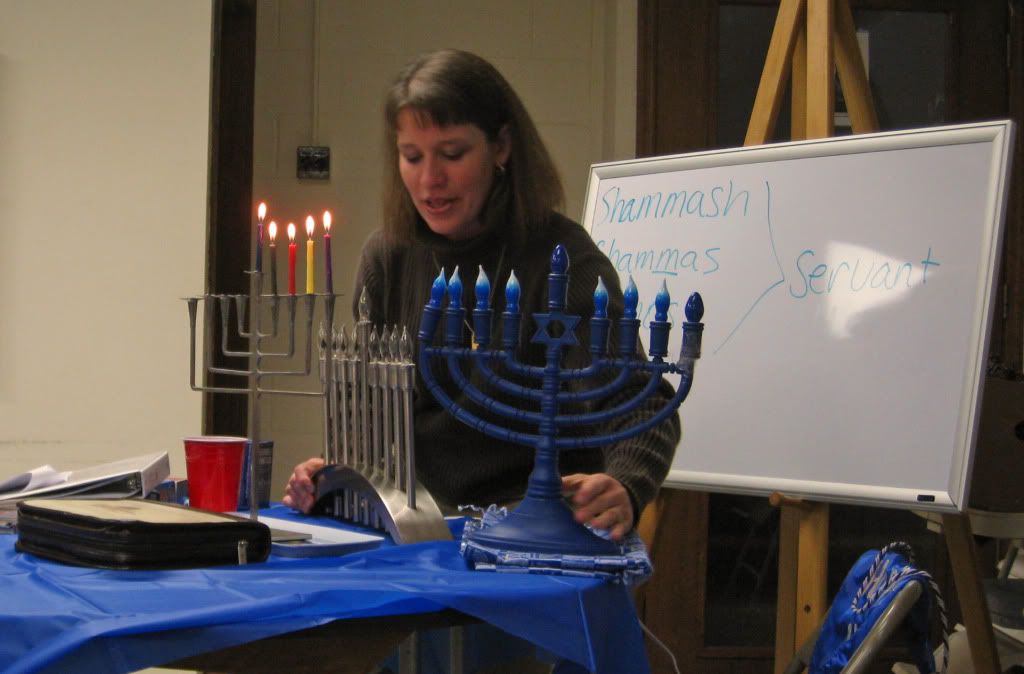 Several types of Hanukiah
 After a brief lecture, the group was free to go to several craft stations, play the dreidel game, and sample donuts, baklava, and latkes (everything fried to remind us of the oil).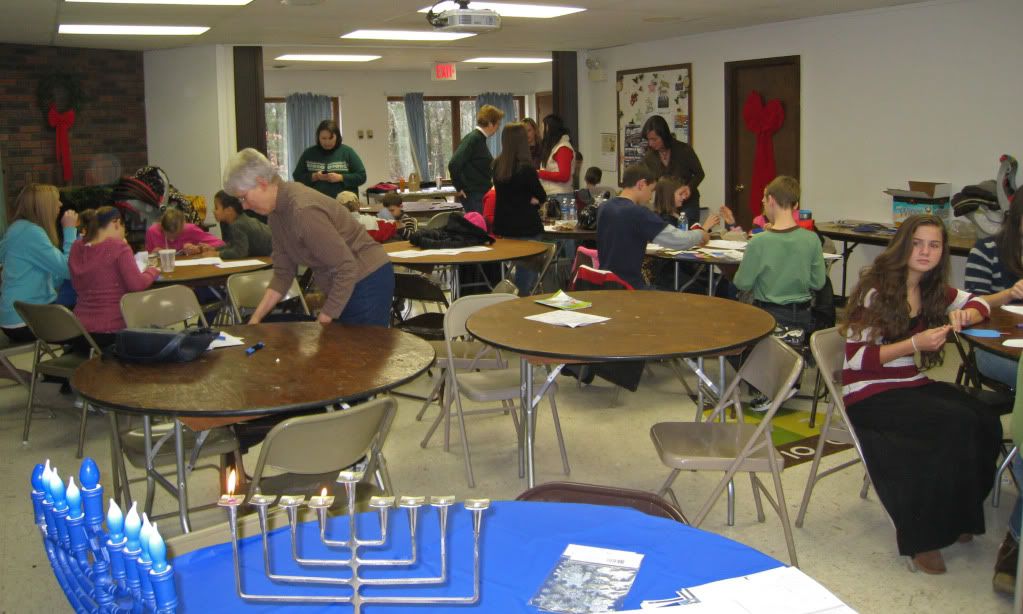 The boys drifted to the dreidel station (could it be because there was chocolate involved?) According to the tradition, Jews would hide their Torahs and pull out these tops to play with when Greek soldiers would stop by to make sure no one was involved in illegal worship.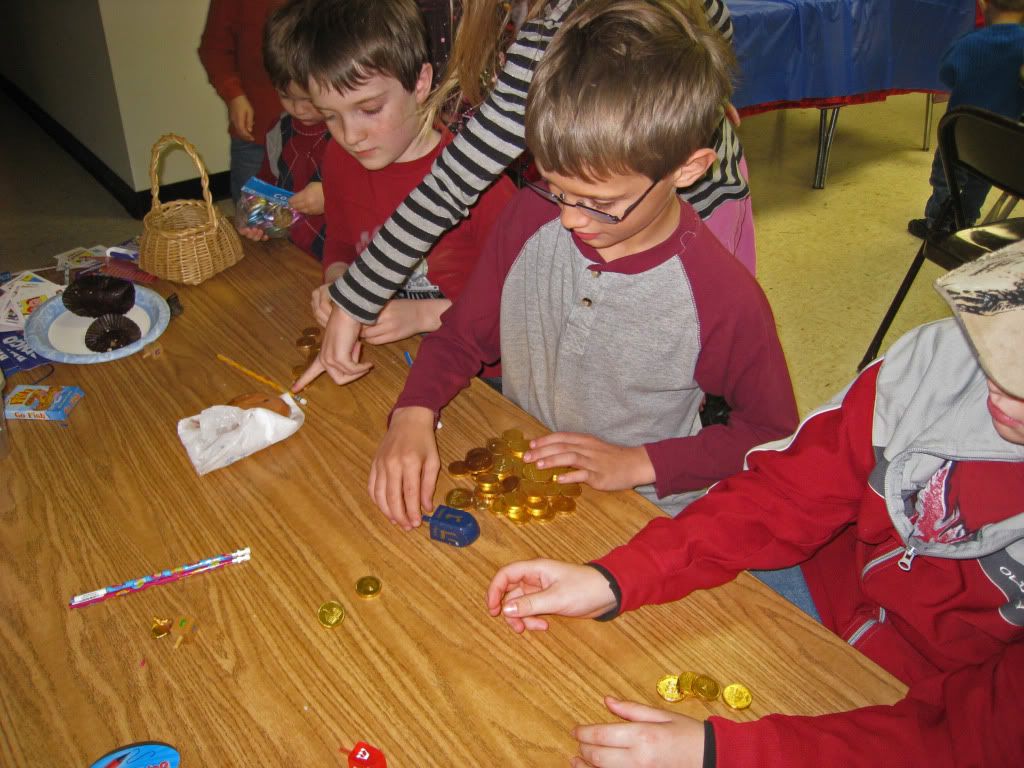 The younger kids could decorate a paper menorah with stickers.
More ambitious or older kids could make their own menorah out of paper plates and foam.

While Hanukkah is not one of the Biblical feasts prescribed by God in the Old Testament, it is mentioned in the Bible, referred to as the Feast of Dedication.