Virginia Soaps and Scents recently sent me a free sampler of their products to test for this review. The sampler included three scented soaps, a scented shampoo bar and a kit to make my own laundry soap.
Due to allergies in my family, I did not test any of the scented products. I will say that the soaps looked lovely. If anyone practices hospitality, I'm sure their guests would feel pampered and special with these handmade soaps in their powder room. I donated our soaps to the county's recently opened safe house and I pray that they might, in some small way, lift the spirits of the women who take shelter there.
Fritz and I did make and test the laundry soap. The easy instructions included in the packet had us mix and melt soap shavings in water.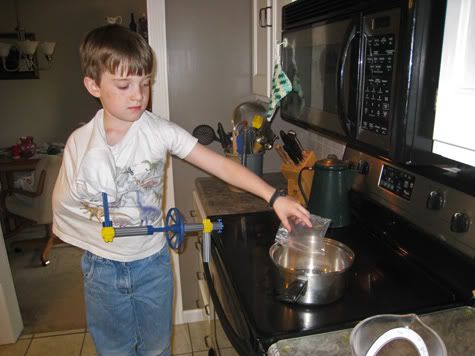 Don't ask me to explain the "robot arm" made out of a roller coaster construction set. All I can say is life is never dull in our house.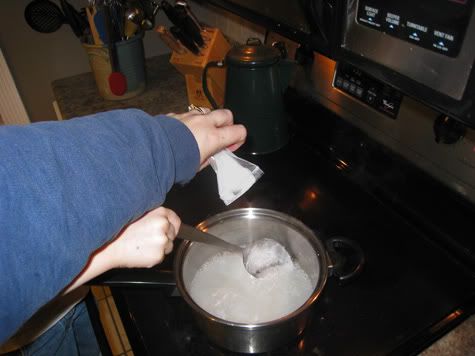 Then we added the powder from another bag. I originally had some concern about using my cooking pots for this procedure. I've looked at several other recipes for cleaners online that state you must use a pot reserved just for the cleaning solution. I contacted Virginia Soaps and Scents and received a speedy response that it wasn't the case here. It is safe to use pots and utinsils that will touch food later. An added bonus is to throw the pot in the dish washer and help get your dishes extra clean.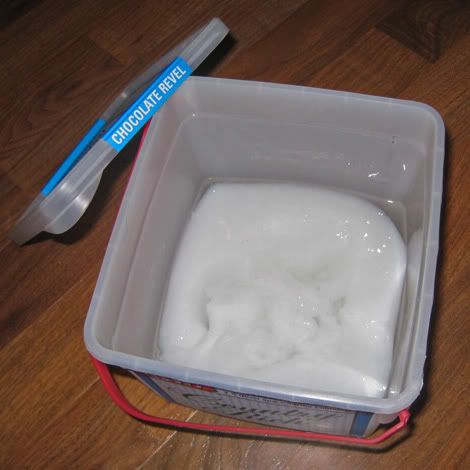 It was all transferred to a storage container and more water added. (As a side note, no sacrifice is too great in performing these reviews--Fritz and I had to empty the ice cream container in order to use it for the soap. Delicious!!) The soap gels as it cools so a bucket you can scoop from is better than a container you would need to pour out.
The next day I used the soap to test three loads of laundry--colors, whites, and blue jeans. We used both hot and cold water and I can say I'm quite pleased with the results. Fritz's socks seemed a little bit brighter and everything got clean. The load of blue jeans was particularly grungy, so rather than just put the soap in the washer, I rubbed it into the areas of the jeans most heavily soiled. The soap doesn't produce as many suds as detergent, which is a good thing in our house. I have cut back on detergent several times and still see soap bubbles foaming around the drain pipe. While I have no clear evidence to back this up, I'm sure it's better for our septic system as well.
I'm going to be ordering more of this laundry soap. You can either buy it as a kit ($4.95 for 64-72 loads) or just buy a cleaning bar ($3.95) and add your own borax and washing soda. A bar provides enough soap for two batches of laundry soap. I'm a big fan of the Tightwad Gazette so now I'm going to have to get out a pencil and see which is more cost effective.
To check out what others on the Homeschool Crew thought of Virginia Soaps and Scents click here.