We had an invitation to join other homeschoolers at the Wildlife Ranch near Meramec Caverns. I think this used to be called the Reptile Ranch for all the alligators they keep there. They've expanded to include birds--turkeys and emus, and mammals--tigers and lions. I think the reptiles are still the most educational part of the tour. We were able to see a variety of Missouri snakes and learn to identify the ones we should avoid.
Here are some photos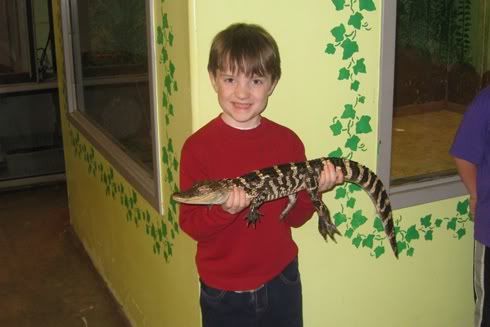 Fritz holding a baby gator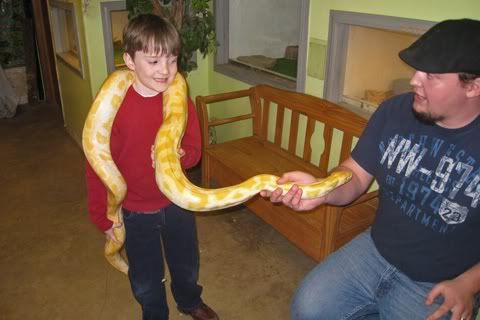 Now he's got a python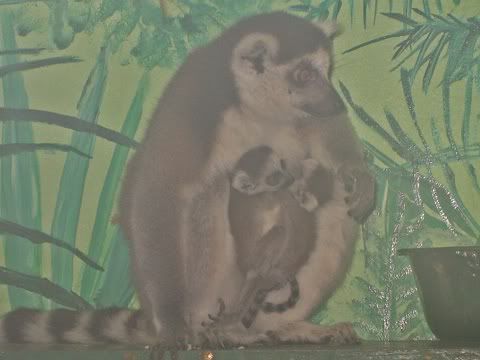 A ringtailed lemur with her two babies (taken through a window)
For a little guy who used to hate bugs and outdoor critters, he's come a long way. He was first in line to hold everything they brought out and often got in line for a second chance. I was grateful to have picture taking duties and therefore unable to hold anything myself.