I confess, I love to scrapbook. When Schnickelfritz was younger and we lived in Indiana I would join several ladies at the local church for scrapbook night. We'd have snacks and door prizes. I managed to get 3 or 4 pages done in between chatting.
Now it's become more of a burden. I don't want the mess of hauling out the papers and punches or worse, putting them away after. And I don't seem to have the time I used to. Last fall we took a trip to Disney World and I hadn't even finished scrapbooking the trip we took five years before.
Then I discovered digital scrapbooking and I'm feeling that creative bug again. It's all done on the computer. I use Photoshop Elements 10 which I picked it up free using Office Max perks (homeschooler are eligible for the Teacher Perks program). Here are some of the advantages:
It doesn't take up space. It's all done virtually on the computer so I don't have to lug out supplies to the dining table. Better yet, I don't have to leave supplies on the dining table while I wait to find a few spare minutes.
It doesn't have to cost money. Google scrapbook freebies and see how much people are giving away: digital papers, great alphabet fonts, embellishments, and templates. You can find all sorts of themes from Christmas to Disney vacations.
If you do purchase something you can use it over and over again. No more running out of paper or worse using up all the "E"s in your sticker letters while you've got a stack of unused "Q"s and "X"s.
Lot's of the work is already done for you. Some people create complete pages and all you have to do it plop your own images in the appropriate spots. Other folks create templates--designating where journaling and photos should go but giving you the freedom to choose background paper and embellishments. Here's an example:
I used a free template from
Yin Designs
.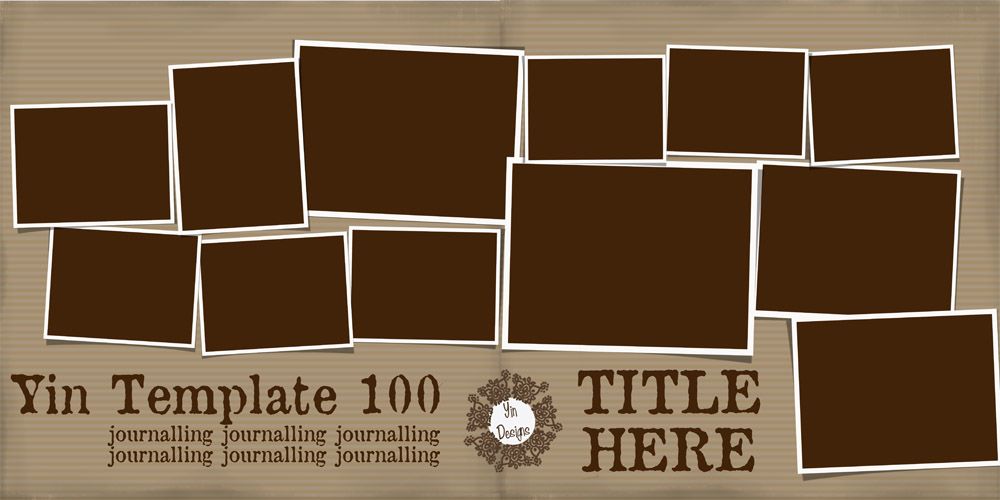 I'm in the process of adding digital paper and embellishments from KellyBell Design's
French Quarter kit
. (I purchased this kit).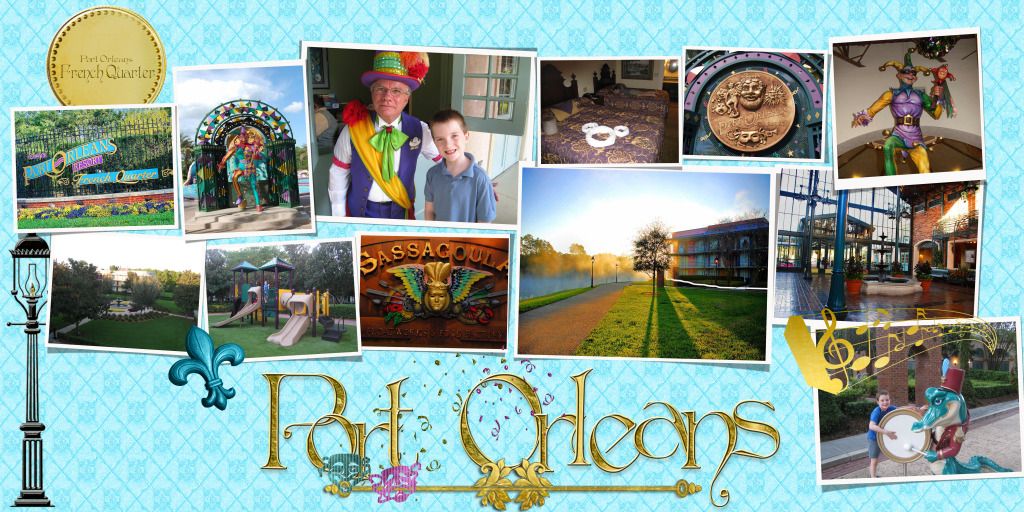 There a few concerns with digital scrapbooking as well, but nothing that can't be overcome. First is the possibility of losing everything if the computer crashes. I had lots of freebies lost when our laptop died. So backup, backup, backup. Second is how to print your finished work. Most home printers can't accomodate a 12 X 12 sheet of paper. I've found Cosco will print this size for around $3 (I'd spend that much per page buying paper and stickers the old way). You can also use 8 X 11 templates which can be printed at home and just mount them on a sheet of scrapbook paper.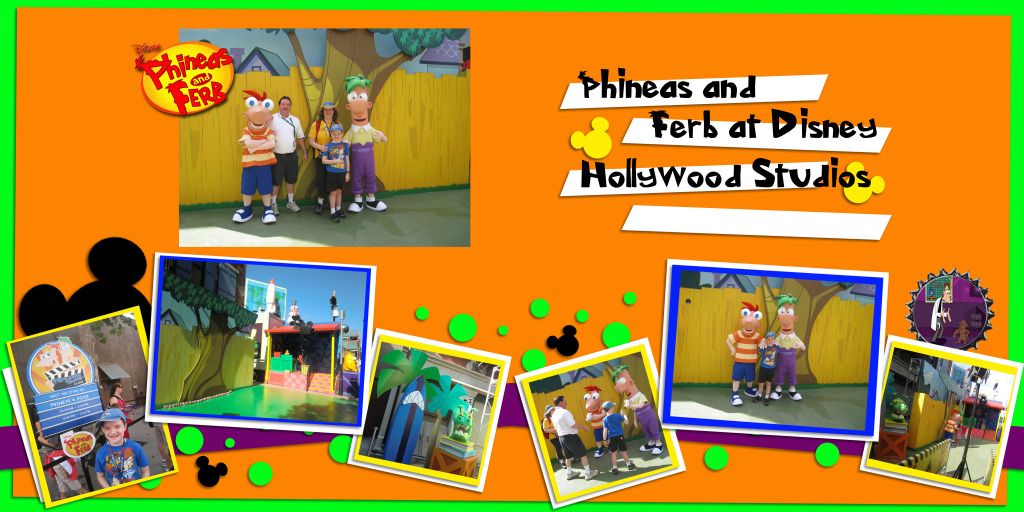 While delving into the digital scrapbooking world I found an intriguing idea by Robin Sampson of Heart of Wisdom. She's starting to use digital scrapbooking techniques in her homeschooling. Rather than simply notebooking, they have colorfully embellished pages to remember what they've learned.
From Heart of Wisdom