My neighbor served this chowder at her bonfire/hayride last fall and I begged for the recipe.
Cheesy Chicken Tortilla Chowder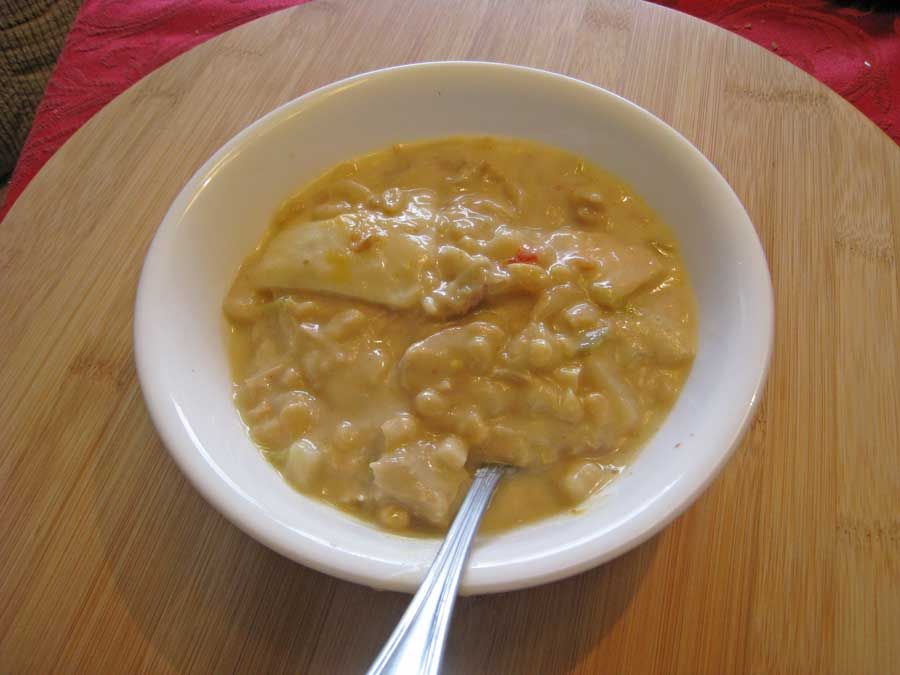 2 cans Cream of Potato Soup
2 C Milk
14 1/2 oz  Chicken Broth
1 can Mexicorn, Drained
1/2-3/4 lb cooked, chopped chicken
4 oz green chilies
3 flour tortillas, cut in 2" strips
1 C shredded cheddar cheese.
In a saucepan, combine soups, milk and broth. Add corn, chicken and chilies; bring to a boil, stirring frequently. Stir in tortilla strips. Reduce heat, simmer uncovered for 5 minutes. Stir in cheese and cook until melted. You may have additional cheese, tortilla chips or Fritos for garnishment.
My neighbor used a crockpot to keep this chowder warm and the last bowlful was as good as the first. When I made it for my smaller family we couldn't finish it at one meal. I was not please with the texture when we warmed it up for lunch. The tortillas continued to soak up liquid and just turned to mush. In the future I would divide the chowder into meal-sized portions and add the tortillas to the pot during the reheating process.