I've been having a blast making lapbooks and mini-posters for our history curriculum. I thought I'd share some resources if you'd like to do the same. We'll start with an early one--Egypt, for studies of the Pharaohs or the Exodus, etc. I've listed the regular prices, but you can always be on the lookout for sales or coupon codes.
Egypt Collection Mini
$7.59
From Scrapgirls.com
Six background pages
15 embellishments including gold pyramid, an Ankh, a Pharaoh's staff, and a scarab
Word Art for Egypt, Artifacts, Egyptian cities, The Great Sphinx and more
Walk Like an Egyptian
$5.50
by ViVa Artistry
Nine background papers
34 elements including:parchment drawings, cartouches, scarabs, and an Ankh
1 alphabet
A hieroglyph brush set
There is a related brush set for sale that looks like figures in Egyptian art.
19 Background papers
26 elements: mostly clip art and cartoon images
This is the website that first convinced me that I could combine school and scrapbooking. She also has a coordinating
scrap/lapbook set
with 30 templates.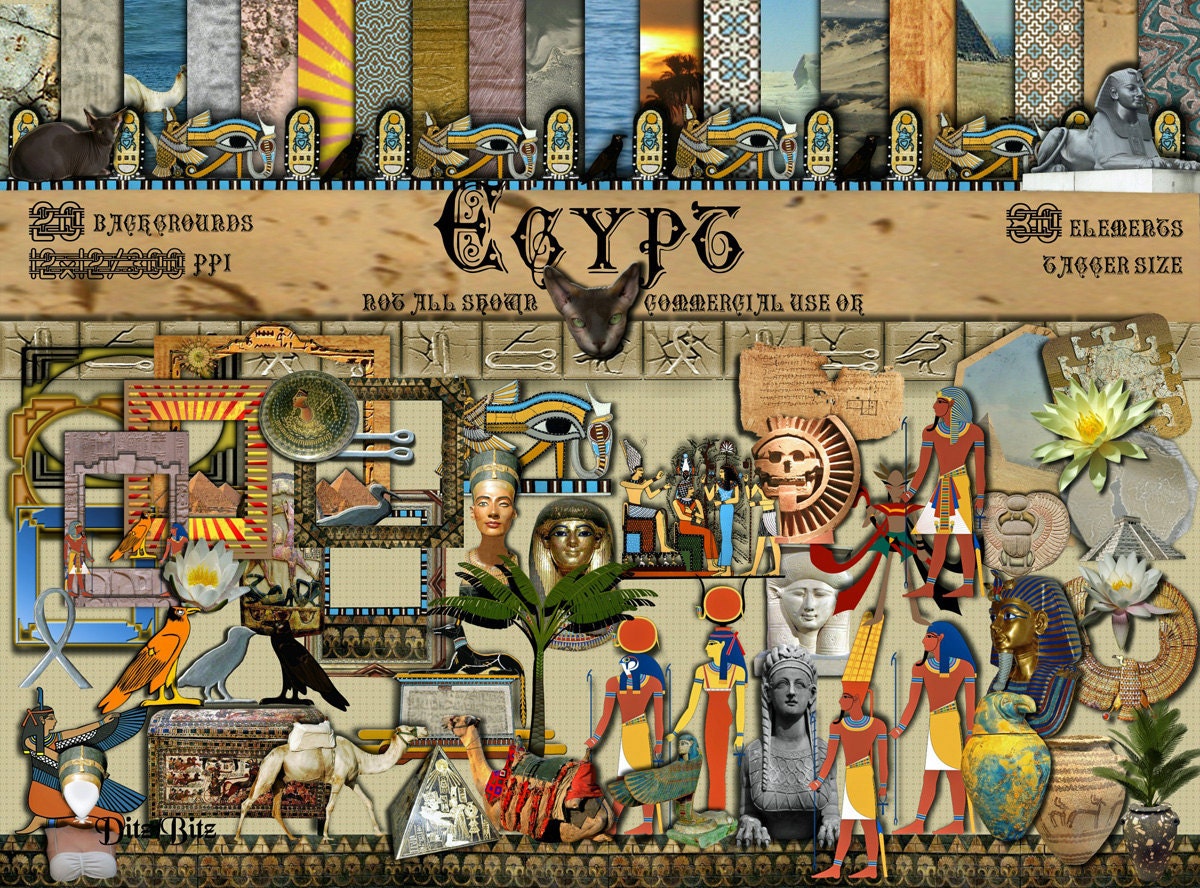 Egypt $4.00
by DitzBitzKitz
20 Background papers (including some photographs)
80 elements: clip art figures, camels, scarabs, frames
This kit is okay for commercial use, so if you can sell any lapbooks, etc. you make using it.
Of course, you'll need some fonts for page titles. You can also use the pictorial fonts to make brushes for Photoshop and then try making your own background pages. I found all these fonts for free on
FontSpace
.