This week's book is unusual in a number of ways. First, it's not that old. Most of the books I seek out were published before the 1960's (that's when a real effort to stamp out the Christian worldview began in my opinion). The copyright for this book is 2003. Second, this is a picture book and my son has been out of the picture book stage for some time. It's not a picture book like The Story of Ping or Mike Mulligan and His Steam Engine (both great books I rescued when my son was younger). There's no story, just pictures, but it will keep you engaged for hours. Curious yet? Without further ado, this week's book is…
Look-Alikes Christmas
Steiner, Joan and Ogden Gigli (photographer) .New York: Little, Brown, 2003.
Thank goodness somebody had laid this book down at the book sale so I could see the cover—otherwise I might this little gem by. It seems like an ordinary winter scene, but in the brief moment I saw it something told me things weren't quite as they seem. I picked up the large hardback and looked again. Then it occurred to me that the snow on the bushes looked like yogurt-covered pretzels! The chimney was made with two pink erasers and the signpost was really a white crayon.
Then I noticed the catch phrase above the title: The more you look, the more you see! Joan Steiner made a whole book of quaint Christmas scenes by taking everyday objects (and some rather unusual ones too) and using them to represent entirely different things. A spiral seashell may be a woman's upswept hairdo, a badminton birdie becomes a girl's skirt.
The book contains nine 2-page spreads of winter themes: a scene from the Nutcracker ballet, Santa's workshop, a crowd admiring department store windows, etc. Below is the Cathedral just waiting for Christmas Eve services. ( I do apologize for the glare on the glossy pages)
Notice anything yet? Let's zoom in a little closer.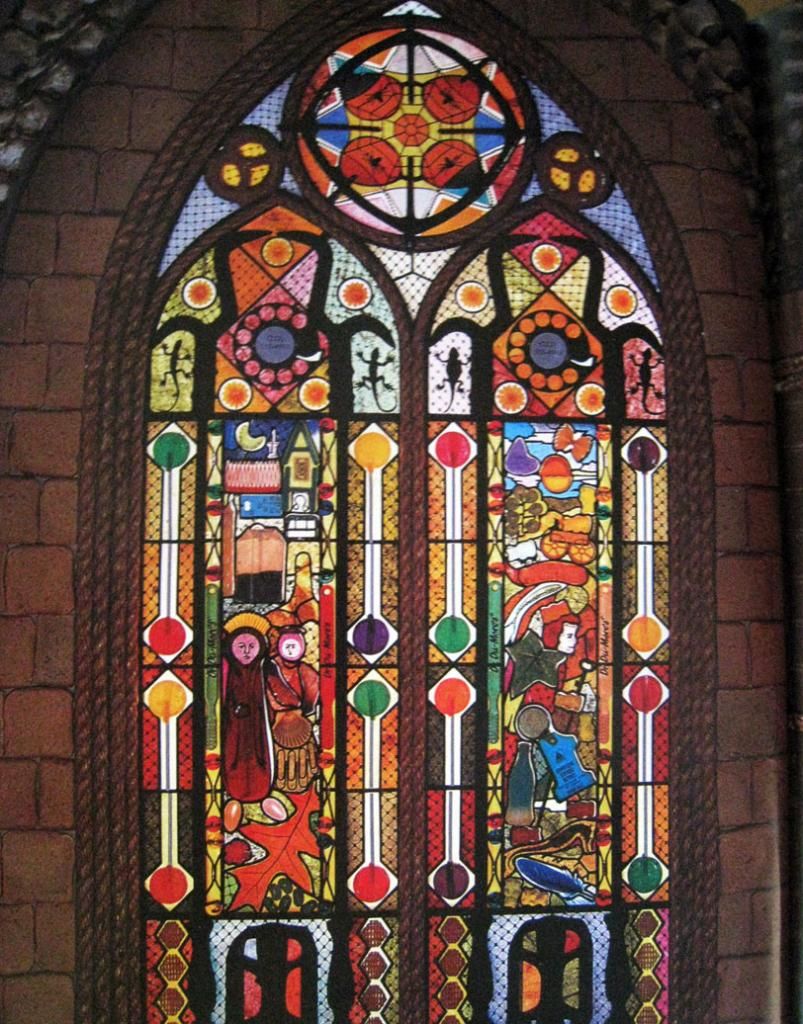 And maybe even closer than that.
I just pointed out a few items, but you can probably spot some of your own now. I picked this particular example because the back of the book shows a behind-the-scenes photo of the author creating the diorama and you can get a feel for just how big they are.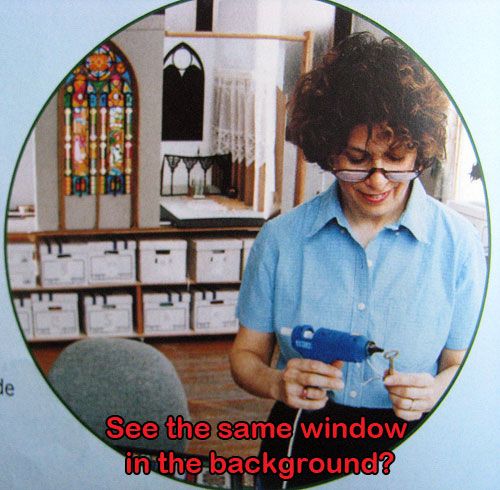 My son and I would lie on the floor poring over the pages and taking turns pointing out the look-alikes. Alternatively, one person can look in the back of the book where all the look-alikes are listed by scene and let the other see if they can find it on the page (really hard to find items have asterisks).
We had so much fun with this book that we paid full price for the other ones in the series, which are all still in print. Unfortunately, Ms. Steiner succumbed to cancer in 2010 so there won't be any new titles…Unless some young boy or girl is inspired to carry on the craft. After receiving the books for a birthday present in early November my son asked me to save the wishbone of the Thanksgiving turkey for him –they make great legs for a rocking horse look-alike!
You can find all the Rescued Books I'm recommending here.