We're starting off 2014 and a new season of the T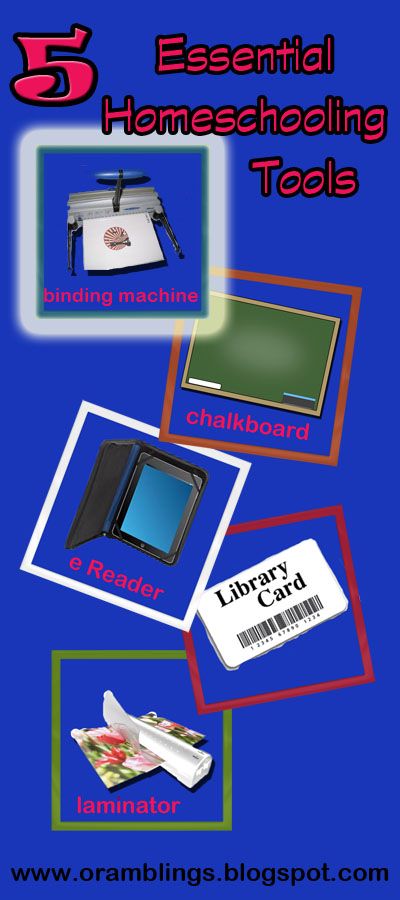 OS Review Crew with a blog hop--- 5 Days of Homeschooling Essentials.
There's so many ways to interpret this subject. I could go with character qualities: patience, curiosity, organization, creativity, and a sense of humor (trust me, you'll need one). Or there are essential subjects: In my state of Missouri we're required to have at least 600 hours in the core subjects of math, science, social studies, language arts, and reading. Or maybe I could go more specific with curricula within those subjects. I'd be devastated to homeschool with Apologia's Elementary Science series.
Instead I think I'll focus on tools…those handy little helpers that stay in the background of our homeschool. They'll never play the starring role –like a math book, but I wouldn't want to try and homeschool without them. That makes them essential in my book.
My first tool (and really I used it this morning) is my binding machine. Two years ago I had been watching a crafting gadget demonstration on one of those shop at home channels and drooling over a wire-binding machine. Drooling but not buying. I headed over to eBay to see what bargains I could find. In the end I found a model that can use both plastic combs and o-wire--that way we can fill and re-arrange books throughout our school year and change them to a permanent binding when they're complete. Every time I visit Office Max I check the clearance section of Office Max for plastic combs ( I usually score 25 1/2 inch combs for $2) .
And what do I use it for? Everything! Just look below…..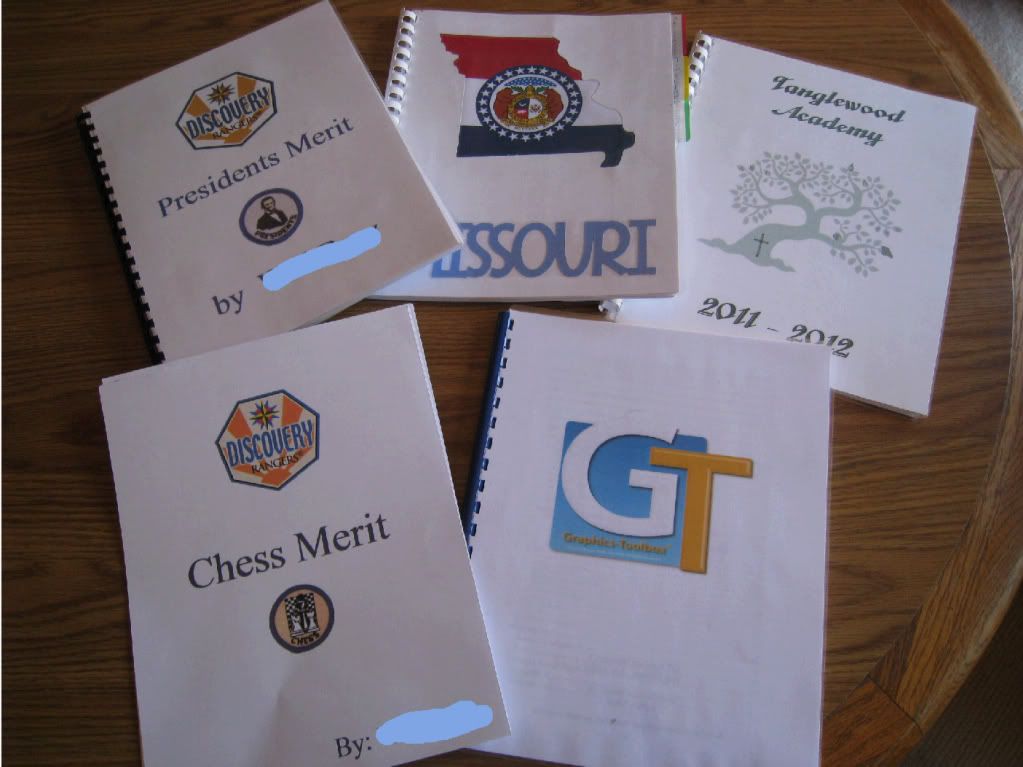 My son works on Royal Rangers Merit badges at home as well as in meetings (and I get to count it as homeschool hours—don't you love it?) We've done Presidents, Sign Language, Weather, Insect Study, Pioneer Lore, etc. I bind up all the material so he can show it to his Commander and then keep it as samples of his work for homeschool. The Missouri title is from a state history course I developed and made printables for Schnickelfritz to fill out. You can also see a copy of my planner (We call our school Tanglewood Academy) for 2011-2012. I keep a calendar, print outs from my EduTrack record keeper, lists of books read, field trips taken etc. The GT booklet is the manual for a Graphics Design program –have you noticed how many homeschool vendors are switching to eBooks for manuals? I need to be able to read directions and look at the screen at the same time so I print and bind just about everything.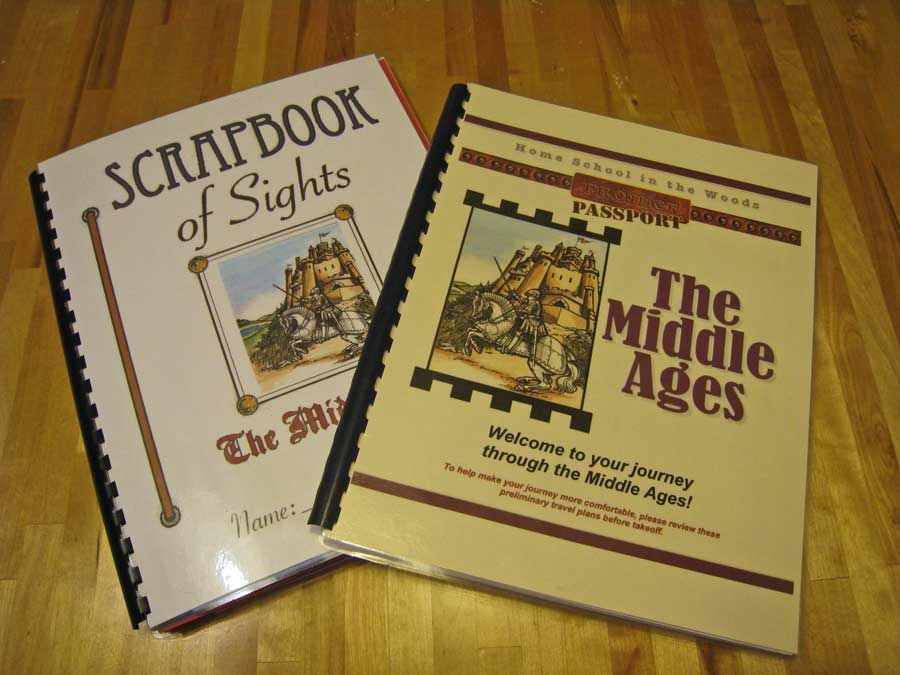 In the picture above, one book is the teacher's manual with lesson text and project instructions and the other is the book my son assembled with timelines, etc. You can see samples of his work in my Project Passport post.
Outside of school, I've bound handouts from the food preservation class I took through the extension office. For Christmas I made my mother a bound collection of pressure cooker recipes to go with the lessons I'm giving her on using the cooker.
To protect the book and make it last longer I laminate the front and back (oops, just gave away another Homeschooling Essential) before I punch the holes and bind the booklet.
If you're a list maker/paper keeper like me having a way to organize and bind those papers is essential!
You can click the button below to see what all the other Crew Members think are Homeschooling Essentials, but here are a few links to get you started
1. Marcy @
Ben and Me
2. Lisa @ Golden Grasses
3. Tess @ Circling Through This Life
4. Victoria @ Homemaking with Heart
5. Kayla @ The Arrowood Zoo
6. Joelle @ Homeschooling for His Glory
7. Deanna @ His Treasure Seekers
8. Melissa @ Grace Christian Homeschool
9. Rebecca @ Raventhreads