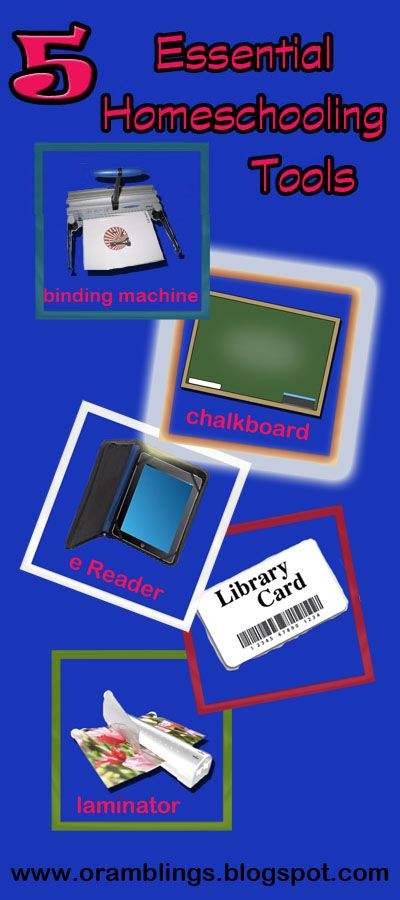 Forty something years later, I still have memories of my grandparent's house—the planes flying over from the nearby airport, bouncing balls with my cousins down the narrow stairway, and a small chalkboard in the sunroom where my cousins and I would draw pictures and play tic-tac-toe. Come to think of it, both my grandmothers kept chalkboards. My Gram in Massachusetts used to keep hers in the kitchen with a space reserved for phone numbers at the top and a place to write shopping lists below. I wasn't allowed to play on that one, but Gram would occasionally wipe off the grocery list so she could keep track of scores when we played cribbage or dominoes.
The first summer after we moved to Missouri I saw a garage sale ad that mentioned lots of homeschooling supplies. When we drove up I noticed four large chalkboards leaning up against trees and the garage. These were much larger than the ones my grandmas had kept.
It seemed the seller's church had upgraded to whiteboards and thought as a homeschooler she might have use for and be able to find good homes for this "old technology." When the lady heard that I was also a homeschooler, she gave me one for free! I had to send my husband back with the pick-up truck to collect it and had him mount it in the basement. You can see it in the background of our homeschool room.
What makes a chalk board so great? Well I've known from the start that my son was a kinesthetic learner—that is, he needs to have something moving in order to take information in. He's not one to sit at a table for math or spelling. See that rocking chair under the chalkboard? He literally used to stand on it and write his math problems on the board.
It also appears in this picture that we were using our Melissa and Doug magnetic alphabet letters. Schnickelfritz could shuffle letters and spell things for hours, but if I tried to make him write those same words he'd complain of hand cramps after two minutes. Now the letters proudly proclaim the name of our homeschool at the top of the board. In the picture below you can also see our simplified schedule for the day. There's a picture for each subject. Bible always comes first but I let my son arrange the other lessons to suit his fancy in the upper left corner.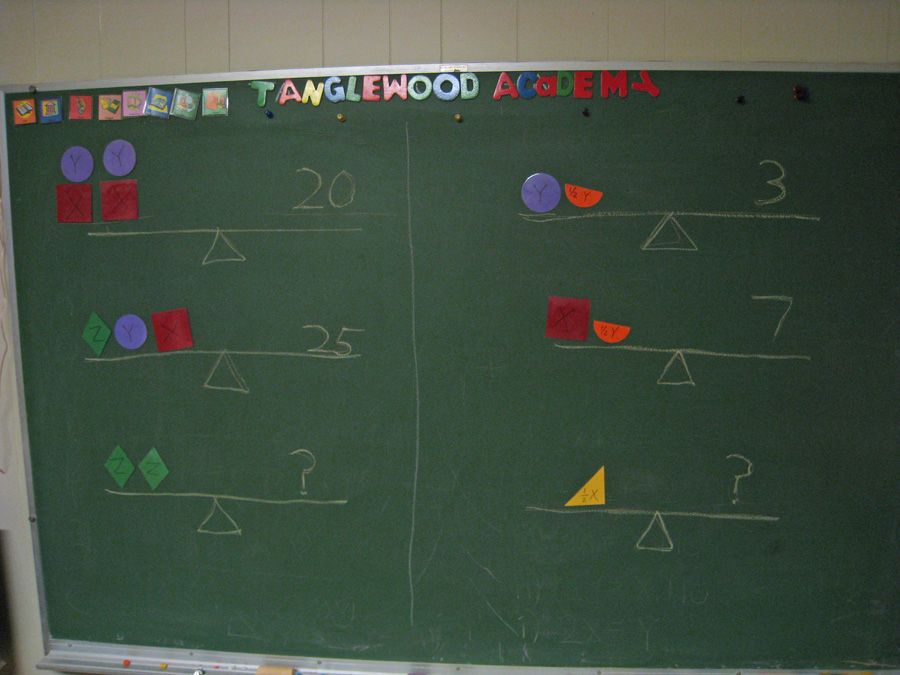 Here we are working on algebra of all things (we were using Critical Thinking Company's Balance Math). I cut out shapes to represent X,Y, and Z (you can also see 1/2 X and 1/2Y if you look closely) and added magnets to the back. Now Fritz could move symbols around and erase and rewrite numbers as he applied math functions to both sides. Yes, it could have been done on paper, but didn't you hear me say he needs to be moving to learn?
Sometimes I'm the one who needs the big board. Last year I was trying to explain some computer programing terms to Fritz and I found it easier to do on the chalkboard. We've also used if for timelines and to diagram sentences.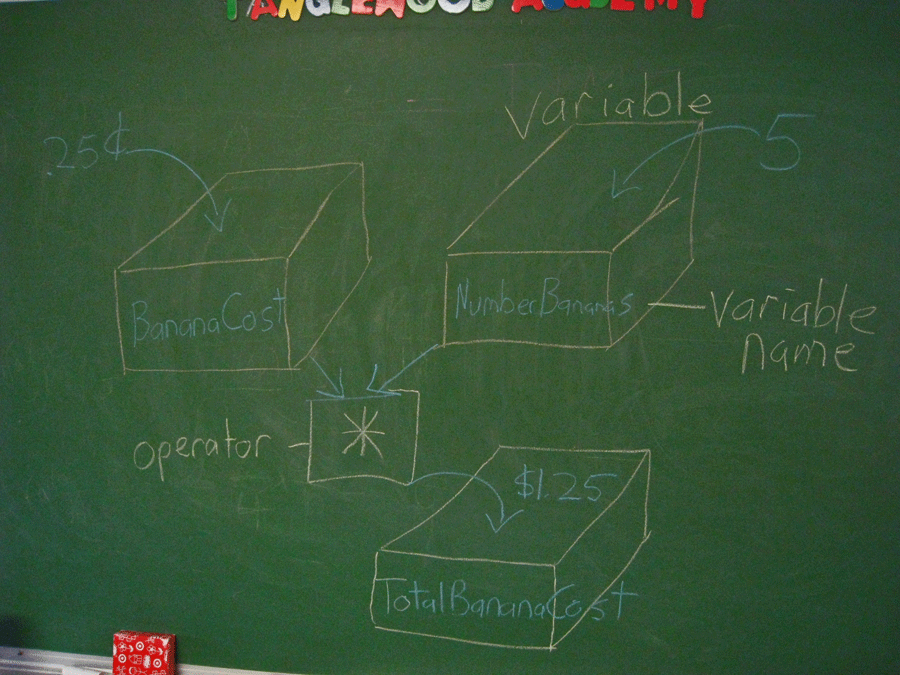 When school is out the chalkboard still gets used – for hangman and tic-tac-toe games, to write giant "Happy Birthday" messages, or just as an artist's canvas (we buy sidewalk chalk on clearance at the end of the summer). To conclude, the chalkboard is not just for the schoolhouse—sometimes it's an essential for the house (home)school.
You can click the button below to see what all the others on the Review Crew found to be Homeschooling Essentials but here are a few posts to get you started.
1. Marcy @
Ben and Me
2. Lisa @ Golden Grasses
3. Tess @ Circling Through This Life
4. Victoria @ Homemaking with Heart
5. Kayla @ The Arrowood Zoo
6. Joelle @ Homeschooling for His Glory
7. Deanna @ His Treasure Seekers
8. Melissa @ Grace Christian Homeschool
9. Rebecca @ Raventhreads