First things first --- Happy Valentine's Day everyone. While most of the world is awash with hearts and cupids the city of St. Louis is decorating with 250 fiberglass birthday cakes. That's because this weekend also marks the semiquincentennial of the city.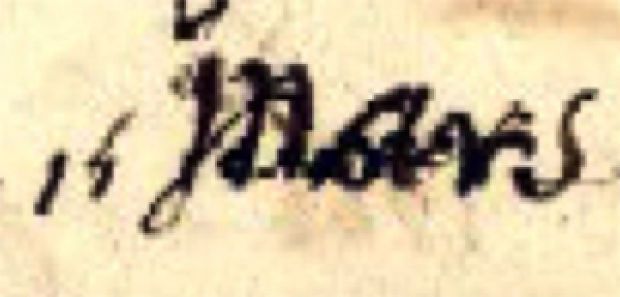 On February 14th in 1764, a fourteen year old boy leading a group of about 30 men established a trading post just south of the confluence of the Missouri and Mississippi rivers. Or it could be the 15th – apparently poor penmanship on the part of the founder will leave the actual day a mystery—is it an open 4 with one side much higher than the other or a 5 with a serious upward slant? (see boys, someday you may be documenting an important event so good handwriting does matter). To muddy the waters even further (get it—muddy waters…Mississippi river?), someone wrote over the original February and wrote March. Well, the city is holding the anniversary this weekend and that's good enough for me. My son and I read all about the original event in today's rescued book.
A Boy for a Man's Job: The Story of the Founding of St. Louis
by Nina Brown Baker, Edward F. Cortese (Illus.) Philadelphia: Winston, 1952. 179 pp.
I mentioned last week that we were trying to keep books in a somewhat historical order and by coincidence, we've hit just right for the founding of St. Louis. 1764 is right at the end of the French & Indian War and France has just ceded all it's land east of the Mississippi River to England (otherwise St. Louis might be in Illinois today!). Actually France had given the land west of the Mississippi to Spain but the Spanish took their time and didn't arriver to the area for another six years.
In 1763, Pierre Laclede and his stepson Auguste Chouteau traveled upstream from New Orleans in search of a place to build a fur trading post. They located a sloping bluff high enough above the river to be safe from flooding and tied ribbons on several trees to mark the location before returning to Fort de Chartres (in Illinois) for the winter. The following spring Laclede did not travel back up river, but instead put Chouteau in charge of the men (the book say's Laclede was injured by a millstone falling on his foot but I haven't found any evidence to support this). Even though he was barely a teenager the men accepted him as a leader due to his hard work ethic and reliability. He had the vision to see beyond a mere trading post and had the men build a grid three blocks deep for homes and schools.
A Boy for a Man's Job is probably best described as a fictionalized account –the author's use of a millstone accident to explain Laclede's absence for example. There's also a character called Charlie Half-and-Half (he is of mixed heritage) that I've found no record of in my research. I suppose the author wanted someone for the title character to be able to talk with. There's also a subplot about Charlie returning to his ancestral land and learning the identity of his soldier father.
This book from the Winston Adventure Books series is a must read if you need to study Missouri history (there are over 50 copies in the U.S. library system according to WorldCat.org). I'm also recommending it for those families with boys just reaching puberty. What an excellent example of a young man working hard, taking responsibility, and proving his father's trust was well placed.
Up till now my rescued books have been ones I've stumbled upon at library sales. This particular title is one I searched for, having been recommended in A Guide to Studying Missouri History Through Literature by Kelly Nahrgang. My search was rewarded at YMCA of Greater St. Louis Bookfair and came from a private collection. You can see all my rescued books by clicking here.
I'm linking up with: