It's time for another series of books—this time The Educator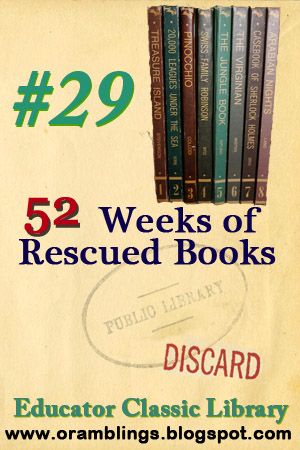 Classic Library. The original 12 volumes were published between 1968 and 1970 and contained unabridged versions of the following titles.
Treasure island
20,000 Leagues Under the Sea
Pinocchio
Swiss Family Robinson
The Jungle Book
The Virginian
Casebook of Sherlock Homes
Arabian Nights (this title was apparently abridged to remove some sexual content)
Merry Adventures of Robin Hood
The Heroes
The Call of the Wild
Paul Bunyan
These hardback books all came with numbers on the spine. Since acquiring the set, I've found several more unnumbered titles: Kidnapped, Captains Courageous, and Around the World in Eighty Days. According to Valerie's Living Books website there are several more I've never seen.
Back in the days before Kindles and Nooks and their built in references, readers would have to mark their place, go find a dictionary or encyclopedia and look up the unfamiliar word they'd just run across. The Educator Classic Library books tried to aid the reader by including definitions and illustrations in the margins so when we come across the Robinson family escaping the shipwreck in several "hogsheads" tied together we know they using very large barrels and not the heads of pigs.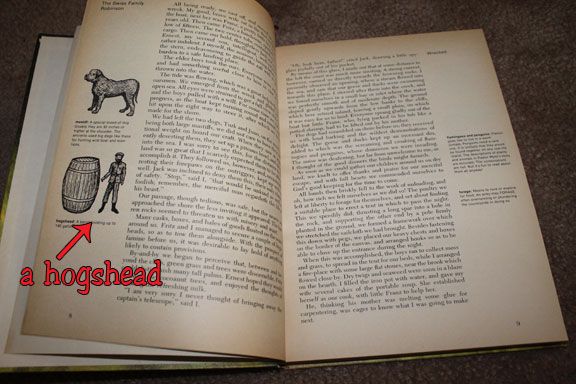 Back in 2013, we reviewed Progeny Press's study of Treasure Island. One of the activities was to draw a map of Jim's adventures. Fortunately, our Educator Classic Library edition had a large map of the island on the title page which I copied for my son. As the story progressed, there would be small maps in the margins with to follow the action.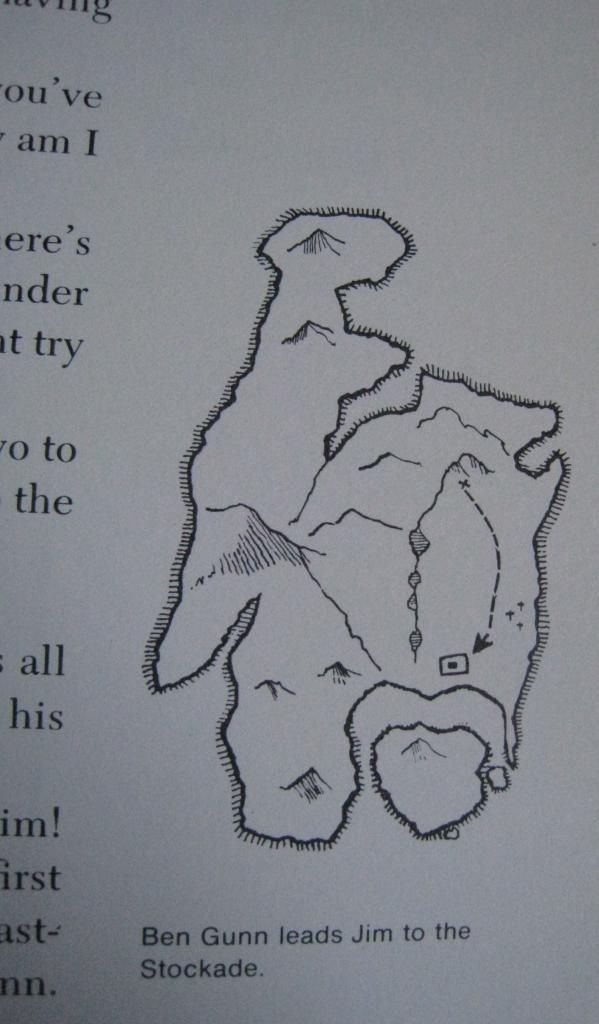 At the end of each novel, you'll find "The Backward" – a gathering of material to enhance your reading. It may be a brief biography of the author or schematics and the

science behind submarines in 20,000 Leagues Under the Sea. Did you ever read the dedication at the beginning of Treasure Island and wonder who Lloyd Osbourne, an American gentleman was? He was Robert Louis Stevenson's 13 year old stepson! There's a wonderful glimpse at what life was like in the author's home in the 1880's.
Yes, some of these titles are duplicates from my Illustrated Junior Library collection but each version has it's own positive qualities. One for the Educator Classic books is how slim they are –let's me fit more one a shelf. Still, it looks like I have room for one or two more, wouldn't you say? Looks like I need to go to a few more library book sales.
You can find a list of all my Rescued Books here