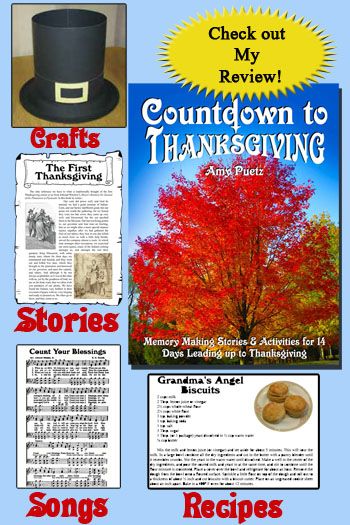 True story: I ran into the local Wal-Mart the morning of Nov 1st in hopes of scoring some 75% off candy corn and other fall related treats for a bonfire/leaf pile party we were having that day. When I got the the aisle—that just HOURS ago sported costumes and candy for Halloween I found that everything had been switched out to red and green, peppermint candy canes, and those cheapo gifts you buy for the people you don't know what to buy. I'm not knocking Christmas—I love that holiday, I'm not even complaining about the commercialism. I'm just shouting out to whoever will listen that there's another holiday that falls between the two aforementioned—and it's a really good one! DON'T FORGET THANKSGIVING!!!!
I'll admit my bias here: my son and are are the 12th and 13th generation descendants of Governor William Bradford so we're talking family history as well as American history. But everyone should enjoy the sentiments of Thanksgiving no matter their pedigree: gathering together, sharing food & good memories and being thankful. The question is how to get that focus in your home when it's being bombarded with Black Friday ads, parades, and football games.
Well, have you ever participated in Advent? It's a time of slowing down and reflection before Christmas to think about the real Reason for the Season. Well, thanks to Amy Puetz of Golden Prairie Press you can now have that kind of experience for the Thanksgiving season. You may remember my reviewing her Heroes and Heroines of the Past American History curriculum last May. She's recently published Countdown to Thanksgiving: Memory Making Stories & Activities for 14 Days Leading up to Thanksgiving which she's graciously given me access to in exchange for this review.
The 96 pages of the eBook are mostly black & white print and illustrations (there are a few color photographs of sample projects). I loaded mine on my Kindle Fire so we could read the daily stories in a cozier setting than around the office computer. The stories were all written within two decades of 1900 (either before or after) and while some share about the Pilgrim fathers and mothers and their Native American friends, others just take place on Thanksgiving in a different era: a pioneer family struggling on the prairie, a newspaper boy buying a meal for a stranger, even how Sarah Hale inspired President Lincoln to create the national holiday.
In addition to the stories, you'll find songs to sing, crafts to make, games, skits, poems, even some recipes if you're still struggling to figure out what to have at your Thanksgiving feast. So before you start fretting about what size turkey you'll need or who'll be stuck at the grandkids table, why not take 30-40 minutes a day with your kids for the two weeks leading up to Thanksgiving to slow down and really consider what this holiday is about?
Countdown to Thanksgiving retails for $17, but through Nov. 13th you can save $5 with the coupon code THANK .