Do you remember that commercial where the snow man trudges into the house and, after eating a bowl of soup, melts down to reveal a little boy inside. To me, that's the value of soup: something to warm my bones up. It has been a fairly mild winter to date, but today I had to walk my pooch in 15 degree weather and that brought soup to mind.
Here's a favorite based on the
Cheddar Broccoli Soup
recipe from my
30 Day Gourmet
cookbook.
Ingredients
1 bunch fresh broccoli (I've also used a package of just crowns)

2 cups water, divided

1/4 cup chopped onion

5 T butter

2 T chicken bouillon granules

1/2 Cup flour

2 cups milk (I use whole, but choose your own)

2 cups shredded cheese (cheddar, colby, or a combo)

1/8 t ground nutmeg

1-2 cups cooked rice
1. Cut the broccoli into chunks (including the stalk if you have one) and steam with 1 cup water in covered stock pot until tender. DON'T DRAIN!! The water holds a lot of the vitamins.
2. Put the broccoli and water in a food processor of blender and puree. If your blender is struggling go ahead and add the second cup of water and chicken bouillon granules in with the broccoli, otherwise save until step 3. If you like the presentation of a few larger broccoli pieces floating in your soup save some of the florets and chop them by hand. Set aside.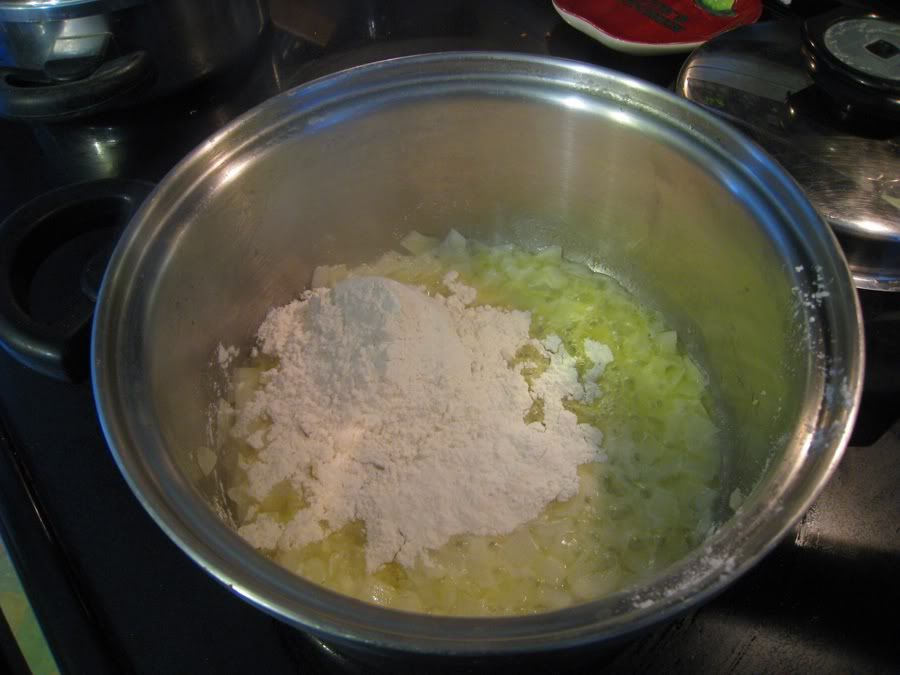 3. In a large stock pot saute onions in melted butter until tender. Stir in the flour and give it a chance to cook for a minute. Combine 1 cup water with chicken bouillon granules. Gradually add milk and water/bouillon to the onion/flour mixture. Stir constantly until well blended and thick.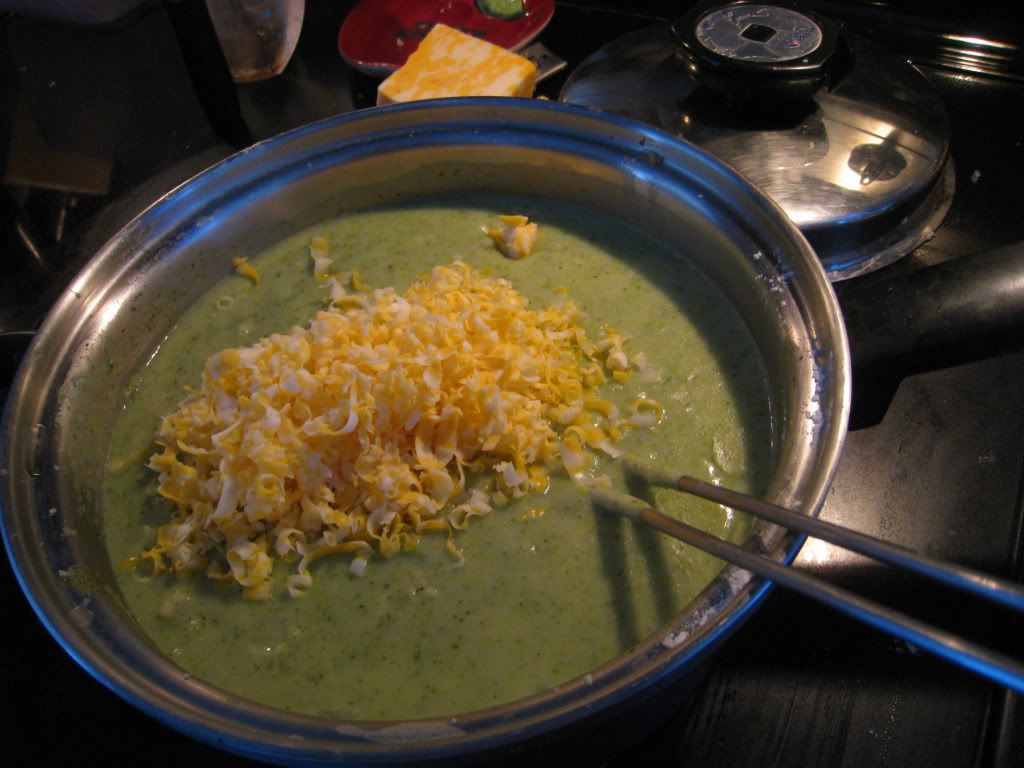 4. Add pureed broccoli, any chopped broccoli, cooked rice and nutmeg. Add the shredded cheese and cook until cheese is melted and soup is hot. Don't let the soup boil.
I happen to be the only one in the family who is crazy for this soup. The good news is that even though it's a cream based soup, it's freezable. I store mine in 1 1/2 cup serving sizes in freezer bags.
This recipes is part of a Soup Swap sponsored by Milk & Honey Mommy. If your looking for some more recipes to warm your bones click the button below.