I don't think anyone loves a bargain more than a homeschooler. We tend to have bigger families and most of us are not working or working fewer hours so we can be home with our kids. Last month the Missouri History museum offered free admission to their Mastodon exhibit and over 800 homeschool kids showed up! I'll be making a list of other cruiser's resources but I wanted to mention of few of my own.
We've been using Apologia's Young Explorer series for science all along. I know most of us are eager to dive into the lessons with their eye-catching illustrations and conversation-style text, but have you ever gone back to read the introduction? Each book has the
website
and password to access additional files and information specifically for that text. This is where I got the idea for our paperclip model of the solar system. In order to visualize the distance between the sun and planets we had to count out paper clips and line them up down the hall.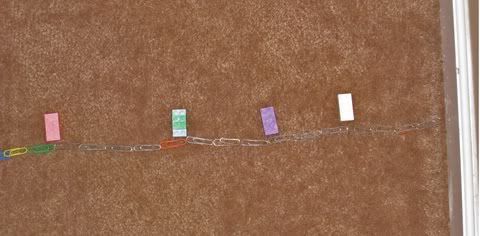 From the wall we have Mercury, Venus, Earth and Mars-- a total of 15 paperclip distance.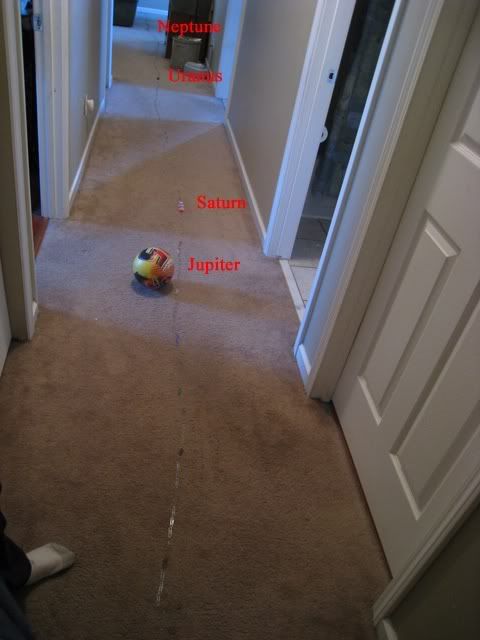 Then we started counting hundreds and hundreds of paperclips. We used the 1 inch clips and we still ran out of room in our hallway--we had to turn a corner and keep going for Pluto (which is still a planet in my book).
But be sure to check out Apologia's site. They have corrections for the various text editions, blank notebooking pages (much less sophisticated than their Notebooking Journal, but free), and plenty of links for photos, videos, more in depth articles, etc.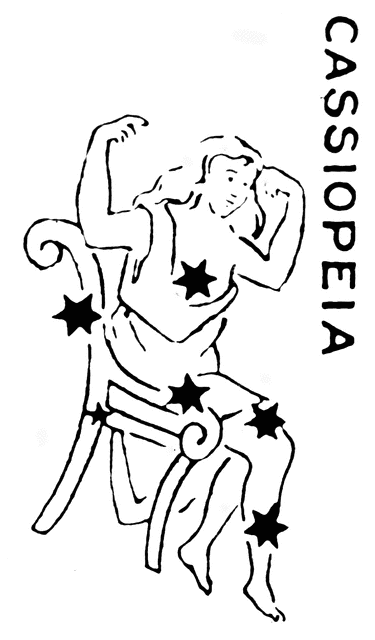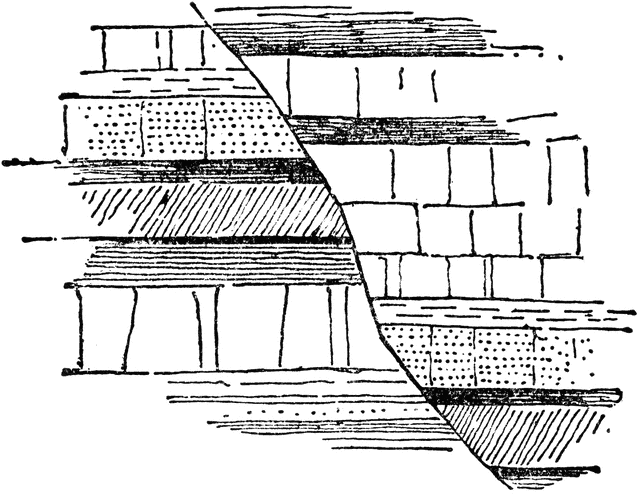 Fault Line

Speaking of notebooking, my second resource website will provide you with all the free clip art you could need to illustrate notebooks and lapbooks.
ClipArt ETC
is an online service from Florida with free clip art for students and educators. Since this post is about science I'll mention those categories first (the number of illustrations is in parentheses) : Astronomy (143), Biology (3759), Chemistry (478), Earth Science (755), Physics (1557), Animals (over 9800), Plants (5340). Of course, there's much more than science here. Other categories include American History, Art, Architecture, Flags and emblems, Music, and Sports & Recreation. The illustrations are all black and white drawings. The famous people category reminds me a lot of the timeline figures from Homeschool in the Woods.
And finally I stumbled on this website when I Googled "free science resources." The Science Inquirer has done all the work for you--their
Free Stuff for Science Teachers
page has links to hundreds of websites. I don't know how often the site is updated--I did find a few dead links. The categories are: Science Podcasts, Posters, email servers, Foldables, Bookmarks & Coloring books, Kits, Videos, Lessons Labs & Demos, Books & Newsletters, and Computer Stuff. A quick perusal and I noted I want to go back and visit the Space & Astronomy-related games, the Virtual Biology labs, and the Crime Scene Investigator online game. And that's just the Free Stuff page. On other pages they've also got some great slow motion videos that capture a balloon popping and a slinky being dropped. and don't leave without looking and the digital microscope pictures like the one below.
Does anyone else feel like Cookie Monster is staring at them? It's really a red-faced jumping spider.
Of course you'll want to check out everyone else's resources by clicking
here
. I'm hoping to save several new favorites on my Internet browser.