Although the temperatures around here wouldn't give it away, it is July and that means a new school year here in Missouri. Isn't it amazing that just a few weeks ago we were trudging through our final days of fourth grade but now I'm pulling out new books and designing new printables and rarin' to get started with the fifth grade. Of course one of my first projects is always to print out and bind a new planner for the school year: calendars, field trip lists, books read, even a page to add pictures for the first and last day of school with a sample of Schnickelfritz's handwriting. The great thing is most of the work has been done for me with the Schoolhouse Planners. All I have to do is decide which pages to print.
This "Big Mama" planner has over 800 pages sells for $39.99. It has calendars in a variety of formats, almost 80 pages of homeschooling articles, another 80 pages of lists (composers, states & capitals, periodic tables, etc.) forms for recording field trips, library books, and progress charts. And that's just the school side of the planner. On the house side are dozens of recipes, grocery lists and meal planning pages, chore charts, family medical records, financial forms and more.
The Primary Planner ($9.95) is the youngest specialized planner with articles written just for primary students, lists of Caldecott and Newbery award winning books, grammar rules, multiplication tables, and more.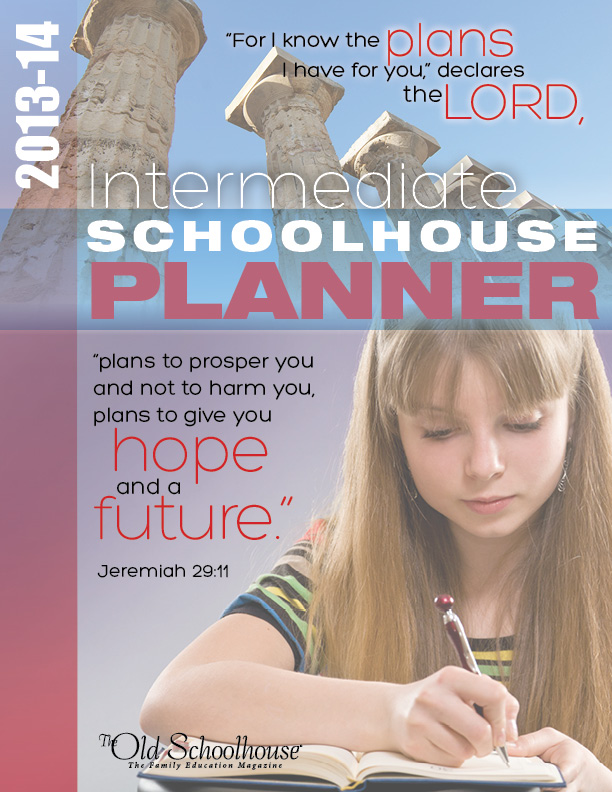 The Intermediate Planner ($19.00) is for 5th-8th graders (and their parents). There are planning sheets, calendars, and an address book. There are also forms for book reports, a kid's financial record, and Bible reading schedules.
The High School Planner ($29.00) can help your kids finish their home education and prepare for the next steps with articles about study skills and college planning. There are forms for tracking scholarship information and exploring career ideas. They can work on time management and organization skills with calendars, record-keeping forms, and forms for goal planning and objectives.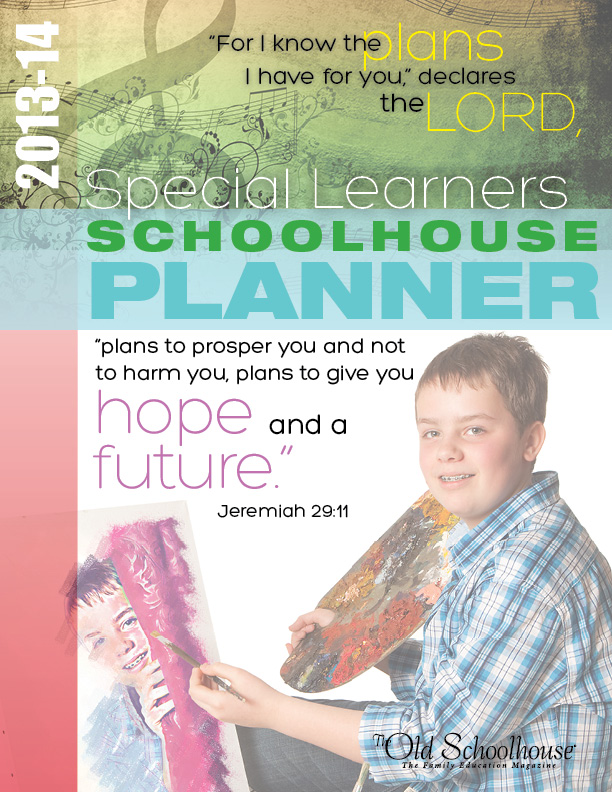 Special Learners of all ages get their own planner ($29.00). The articles come from special needs experts as well as homeschooling mothers who've walked this path before you. There are forms for medical and therapy records, weekly food and behavior diaries, and task analysis cards to help teach life skills.
So how can you get these planners for yourself? You could always purchase them at their listed price through SchoolhouseTeachers.com, but you know I'm all about frugal options. Members of SchoolhouseTeachers.com have access to all the planners with their membership and you can try your first month for only $3.00 (continuing at $12.95/month).
Of course for frugal folks, the best option is FREE. And I have the opportunity to giveaway 1 Big Mama Planner and 1 other planner (winner's choice) to followers of my blog. Just sign up below.