In our digital age of keyboarding and texting, it seems that handwriting and penmanship are going the way of the buggy whip. And yet who doesn't relish finding a letter from a friend in the mail or cherish a well written thank you note? And as far as I know you aren't allowed to text your essay in at the SAT tests, so I still want my son to be able to make a good first impression if his means of introduction takes a written form. Daily practice is what he needs and now he's got it with PreScripts Cursive Words and Drawing. It's part of a new series or copywork, history facts, and art instruction published by Classical Conversations.
The organization is best know for its network of community learning centers, and if you attend one of those, the subject matter of the copywork will tie in with the history facts and Bible verses your kids are learning. The spiral-bound, consumable book can stand on its own as well. As far as my Schnickelfritz is concerned, the verses chosen for copywork just start with the letter of the alphabet we are practicing. Fritz is at the high end of the suggested age range (5-10), but penmanship is one of his weaker skills. Still, he hasn't found the text or the drawing exercises too childish.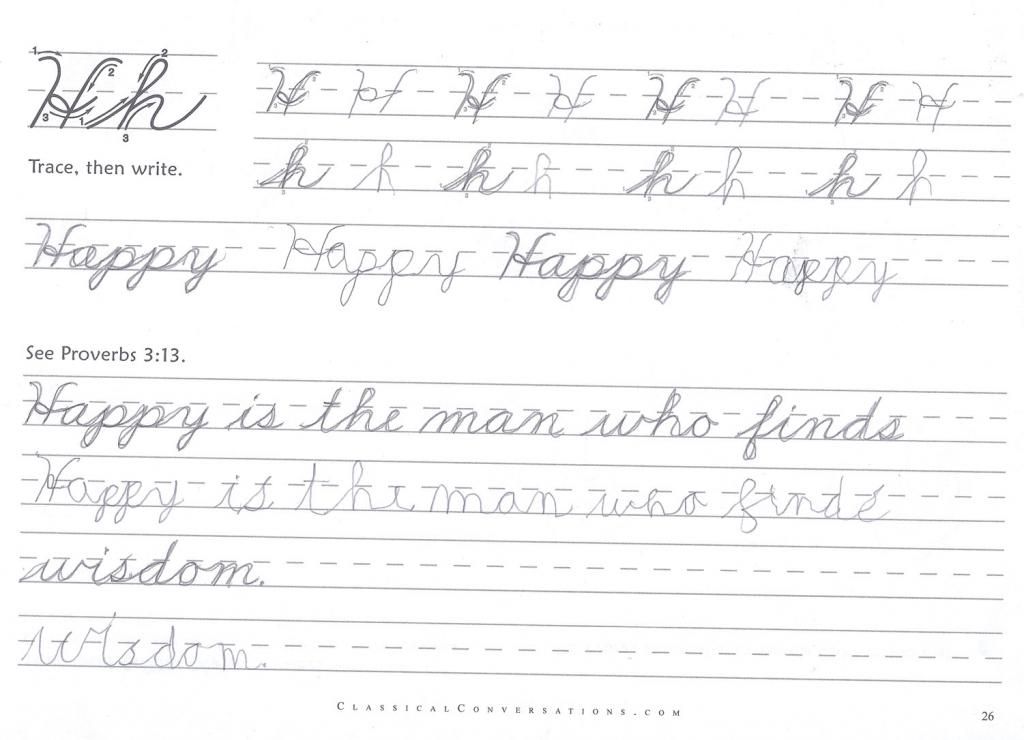 You can set your own pace through the material—there's enough to last a school year if you do just one page a day. This had been enough for us during our lightened summer school, but I think I'll keep it at this schedule as we ramp up this fall as well. It keeps Fritz from getting too frustrated and because the pages alternate from copywork to art exercises he only has to do cursive every other day. He's still getting some small motor exercise as he draws shapes like circles, lines, and swirls and combines them to make animals and simple objects. Sometimes he tries to get away with just copying the sample images he sees and I have to remind him the instructions say to "fill the page."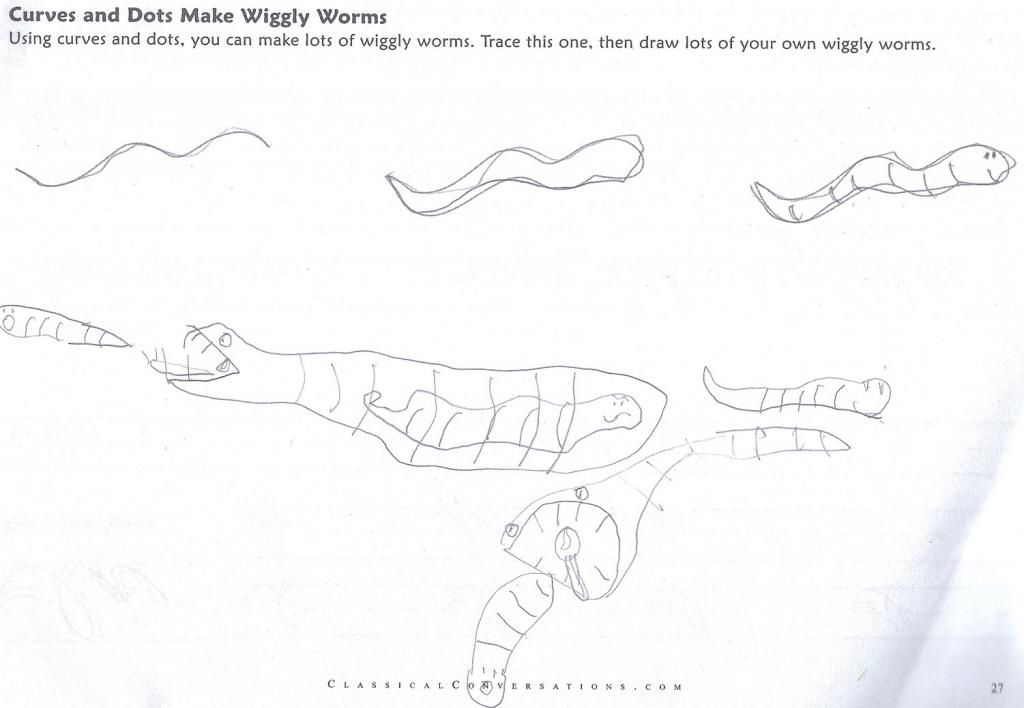 I'm not sure where the whole mutant, cannibal worms are coming from. Just take it as proof that this was done by a 10 year old boy.
Prescripts Cursive Words and Drawing and the higher levels of the series retail for $11.99. There is a beginning book that focuses on letters and coloring available for $12.99.