Every since Upwards basketball ended I've been looking for a sport where Schnickelfritz can get exercise, meet other kids, and just have fun.  Being the little competitor that he is, winning awards isn't a bad thing either.  As the weather turns warmer we'll start orienteering again, but until the end of the school year (the public school where the class is offered) he'll be taking Tae Kwon Do.
Today was his first tournament.  I hesitated to sign him up because I didn't think he would be ready.  He insisted because without participating in a tournament his next belt color would carry a white stripe.  He really applied himself over the last two weeks, practicing his forms and how he would approach the judges every day.  Granny came out and she, the Toolman and I formed his little cheering section.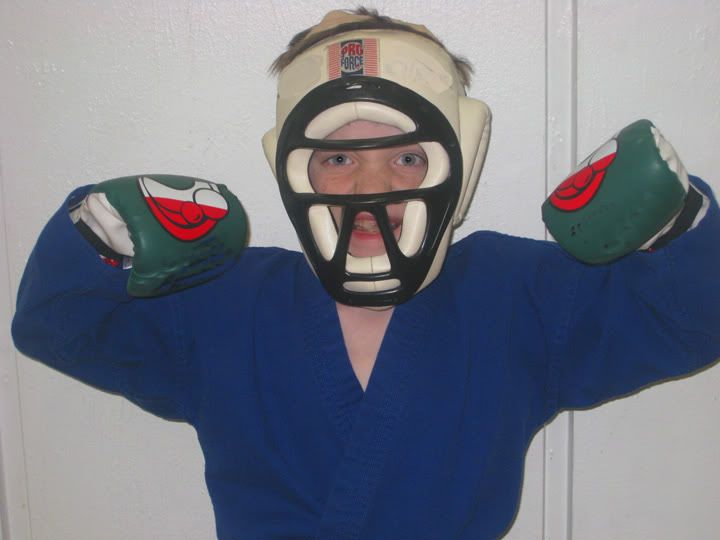 Here he is prepared for sparring.  Although punches to the face are illegal, I chose headgear with a face mask so he could concentrate on what he was doing and not worry that a misplaced punch might know out one of his two loose teeth.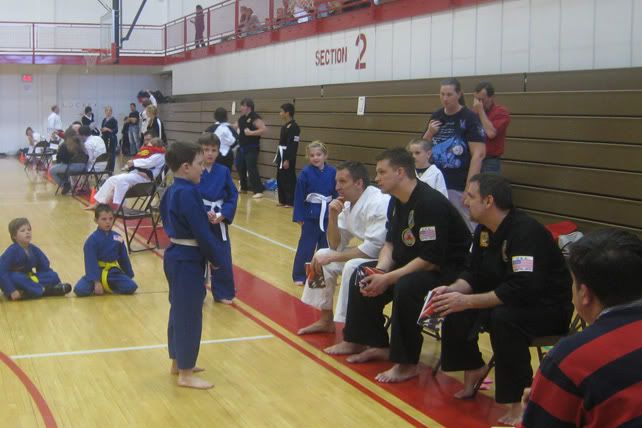 Here he is in front of the judges and his hard work pays off.  In a large gym with several rings going at once the other competitors couldn't be heard over the din.  Fritz makes a good first impression and the judges know his name style and form.  Another boy's instructor apparently forgot to cover what's expected at a tournament and he stood there and said "What now?"  When he couldn't answer any question but his name the judges politely suggested he just bow and take his seat.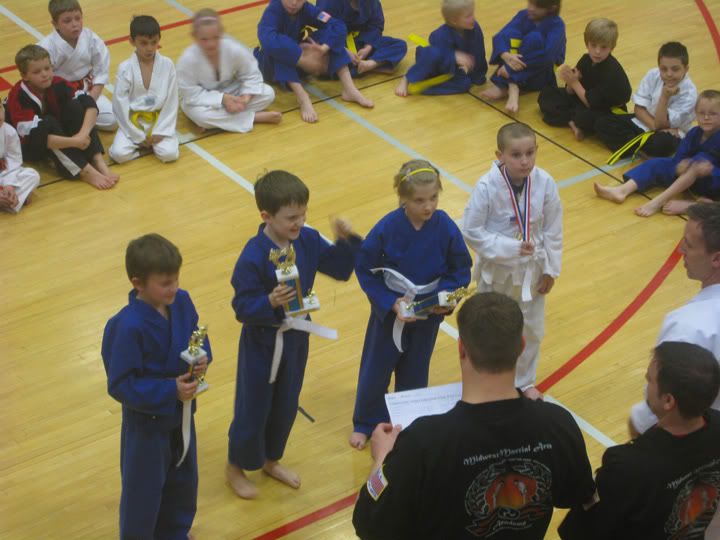 Here's the big finish.  Fritz got first place for his forms.  Not only will he not bear the burden of a white-striped belt, but his instructor promised all first place winners would automatically move up to the next belt color.