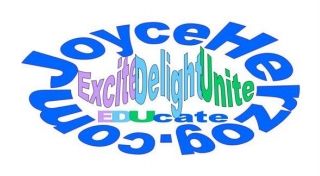 Full disclosure time—Joyce Herzog and I go way back. She was at the first Homeschool Convention I ever attended in Indiana back in the '90s. I attended her workshops, I used her Scaredy Cat program to teach my son to read. I even owned her Timeless Teaching Tips book ($15) until I lent it out to a friend considering homeschooling and never got it back. So when I received another copy for this review, it was like I'd stepped back into that workshop from so many years ago again. I found tips and tricks I'd been using for years but couldn't remember where I'd picked them up.
For example, Schnickelfritz could easily multiply three digits by two digits in his head but when it came to writing down the work he often got the wrong answer. Huh? What's up with that? I figured out his sloppy handwriting was keeping him from properly aligning the numbers he needed to add. I made him start writing the problems on graph paper, one digit per box, and that took care of the problem. It's all detailed
Or when I don't want him to circle answers right in the book, I cut the edge off a page protector and slip it over the page in the book. Then he marks on the page protector with a wet erase marker. When he's done we remove the page protector and the book's as good as new. That came from a chapter called A Dozen Teaching Tips.
Mrs. Herzog's book is divided into sections titled:
Principles of Learning--Steps of Good Teaching, Is it Knowledge or a Skill?, Labels Limit, Goals and Goal Setting, Principles of Changing Behavior, and more……

It's Been Said

—quotes about Education, America as A Nation, Worldview, and more…

Practical Helps

—dealing with Limited Resources, Teaching Reading Comprehension, Building Spelling Success, Math Helps, and more….

Homeschooling Issues

—Happy Helpful Hints, Get a Jump Start!, Multilevel Can be Fun and Easy!

Gems

- affirmations about Children, Learning Differences, Training Character, and more…
Spiritual Considerations—Soaking in the Scriptures, Understanding the Bible, and more…
The book doesn't have to be read in order.
I jumped from topic to topic as needs and my mood dictated. Many pages have small blocks of bolded text like "Help me see progress" or "Look for Lessons in Simple Things" so just jump in when something catches your eye.
Just thinking about homeschooling? Mrs. Herzog is there to assure you that anyone can teach. After all, your 12 year old isn't still wearing diapers, drinking from a bottle, and saying "Da da". Newbie homeschoolers may be drawn to the practical help tips to use what they have on hand to teach—I bet you have a ruler, a set of measuring cups, index cards and a Bible in your home. And parents who've been homeschooling for a while may need to focus on the Gems to keep them motivated after a tough year or to recall why they undertook a homeschooling life in the first place
.
Teach principles and truths that last forever,

not facts that become obsolete in a few years.
I hope my old copy of Timeless Teaching Tips is still being passed around so other's can benefit from the wisdom accumulated in Mrs. Herzog's lifetime of teaching (ironically she never had children of her own to teach). As for this new copy, well your welcome to read but it stays in my house. Perhaps you're better off getting your own copy.