Here's my take on Apple Pie to go with last week's pot roast dinner.
8 baking apples (whatever it takes to fill the pie pan)
1 Cup sugar
3 T. all purpose flour
3 T. cinnamon red hot candies
2 T butter
pie crust for a double crust pie
Put the sugar, flour, and red hots in a large bowl. As you peel, core, and slice the apples stir them in the sugar mixture to prevent browning (you'll also start to get a pretty pink syrup).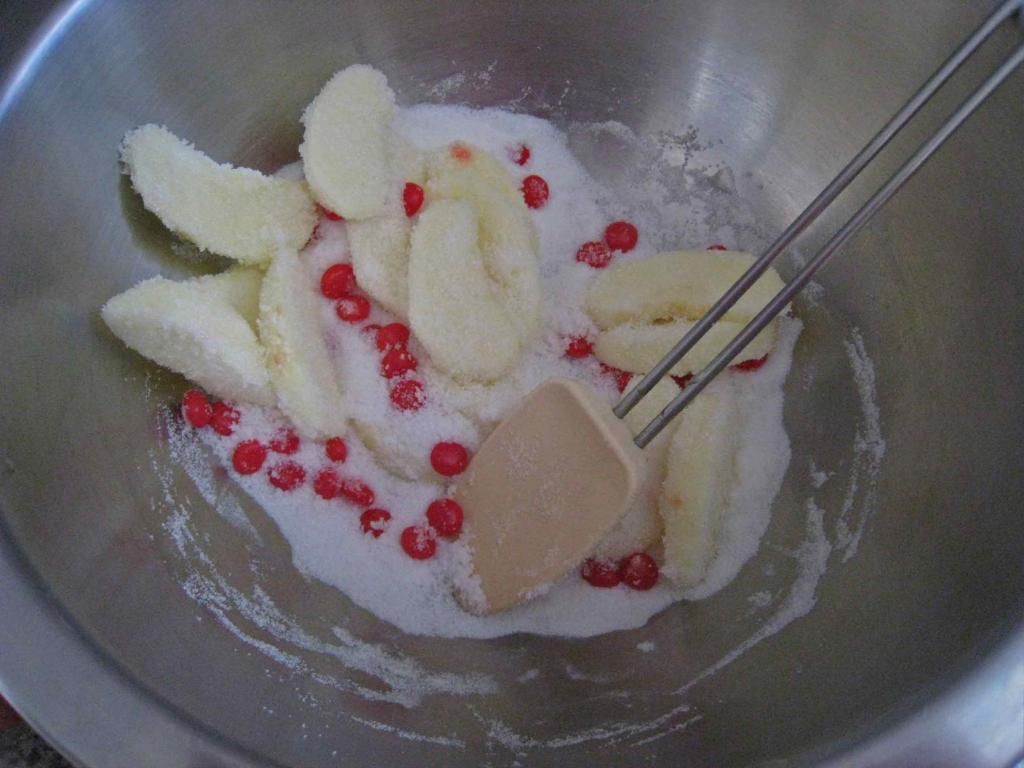 Place the bottom crust in the pie pan and fill with the apple/syrup mixture. Cut up the butter and dot the top of the apples before adding the top crust.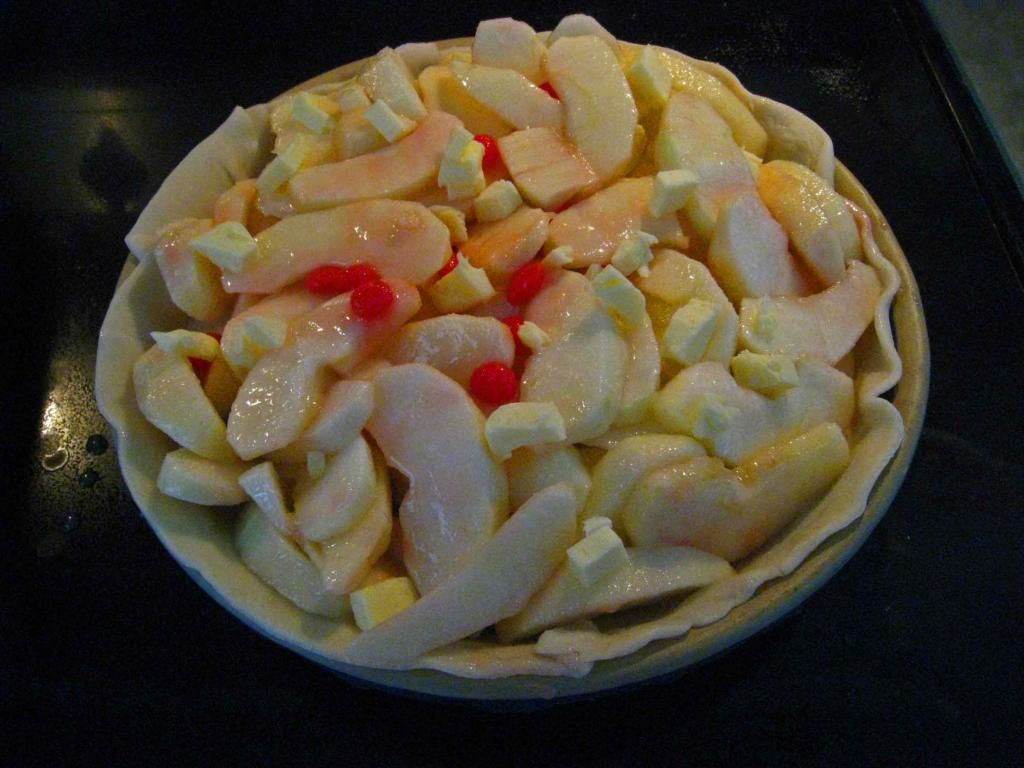 Cut vents or decorative shapes in the top crust for venting. This is a very juicy pie so you may want to put something under the dish to keep spills from the bottom of the oven. Bake at 350 for 55 minutes.