I know that most of my readers visit Ozark Ramblings to check out the latest homeschooling products I've been reviewing. I'll be upfront and say that this time we're not talking about homeschooling, so if you don't need to feed your family, pay bills on time, or not miss doctor's appointments then feel free to tune out….Well I see most of you are still with me. I guess Franklin was wrong, there are other certain things besides death and taxes---like someone asking "What's for supper?" So let me go ahead and introduce you to three eBooks by Simplified Pantry. I spent most of my time using Simplified Dinners. (You may click on each title to visit its web page)
Simplified Dinners
($12.99)
PDF download (531 KB, 30 pages)
Don't brush off this eBook based on it's size. This is not just a collection of recipes. It truly is a cook book, that is it teaches you the process for cooking a basic recipe and then gives you several options for varying the dish. From a one-page Master Pantry List, you could literally cook hundreds of dinners without repeating yourself just by switching out ingredients. It can also help you set up a weekly meal plan (Sunday-roast, Monday-pizza, Tuesday-stir fry) without the monotony of exactly the same dishes every week.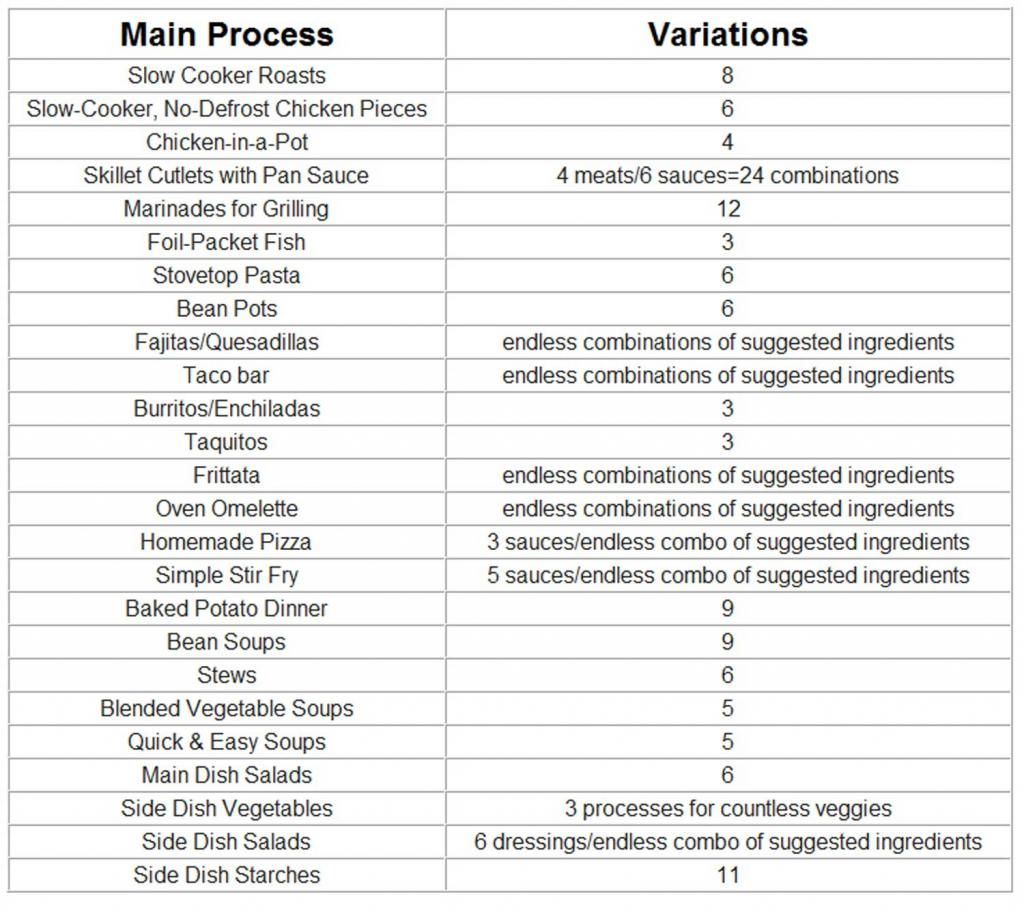 These meals definitely satisfied my "meat & potatoes" family, especially since I could customize each recipe to suit our tastes, budget, and allergy concerns. With the Cinco de Mayo sales I picked up some avocados at a great price for fajitas, but other weeks we may forego this ingredient. Working with a master pantry list is also good for the budget. You can stock up when items are marked down and purchase enough to last until the sales cycle comes around again (good reason to keep a price book). And none of the ingredients require trips to the specialty aisles or stores. I once bought an expensive bottle of Juniper Berries to make a copy-cat recipe for one of those restaurants that build a burrito for you. It's still sitting in the pantry collecting dust because I didn't like how recipe turned out but I don't want to throw "cash in the trash."
Most of the dishes seemed geared towards a large evening meal (the title should have been by first clue). Lunches could be made from the leftovers. There are potato hash and oven omelette recipes that could serve for hearty breakfasts.
All this being said, Simplified Dinners might not be for everybody—especially beginning cooks. Because the focus is on a process first and then variations, you may need to look in more than one place to complete a dish. For example, the stovetop Bean Pot process has 7 steps, if I want to make the Herbed Beans Variation I need to alter steps 1,3,4,6 and 7. A newbie cook could easily miss a step bouncing back and forth between the top and bottom of the page. Also, a lot of the dishes don't specify amounts. If you're not used to using a spice you may not know the fine line between enhancing a dish and overpowering it. I've been cooking for myself or my family for more than 20 years and I've also gotten pretty good at "winging-it" when I've got nothing planned for dinner—finding a meat, starch, cutting cup veggies and adding a sauce and some spices to make something palatable for dinner so this aspect didn't bother me.
I didn't like it though when I had to use ratios to come up with a specific amount of sauce. Let's look at Skillet Cutlets with Pan Sauces. You want pan sauce ingredients to equal 1/2 C of liquids per 4 servings and for Sweet & Sour sauce you want to combine 2:1:1 chicken broth, vinegar, and soy sauce. The only way I could do this was to pour 2 T of broth, and 1 each of the other two ingredients into a measuring cup and repeat the process over and over until I got to the right amount. I'd rather have amounts listed for 1 batch and then I could multiply it as needed for the number of servings I was making.
Still, as you continue to use Simplified Dinners you can probably make more of the dishes from memory and this won't be such an issue.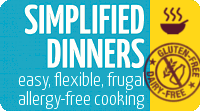 Simplified Dinners Gluten Free/Dairy Free
($12.99) PDF Download
(729 KB, 33 pages)
The processes are the same, with Pizza removed and the addition of Lentils over Rice and Desserts. Along with the Master Pantry list is a page to help you find gluten and dairy lurking in ingredient lists on labels.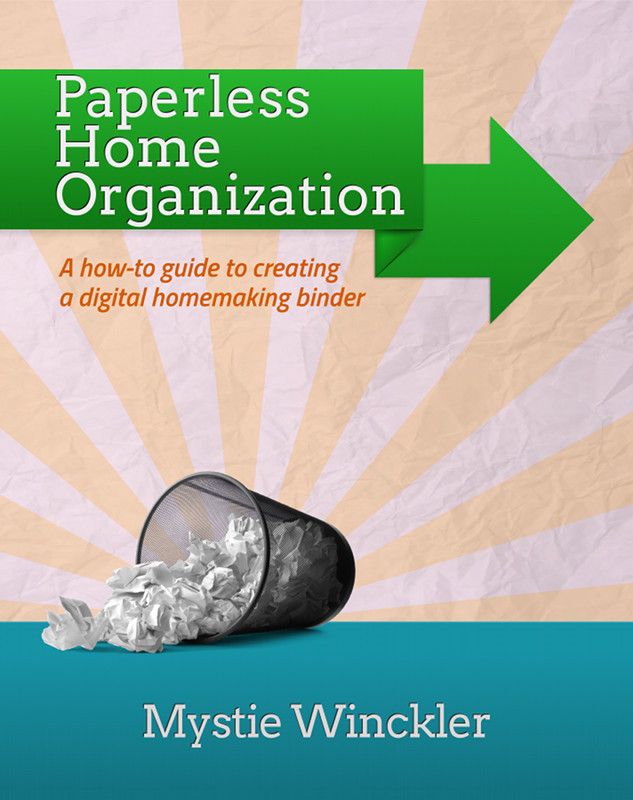 Paperless Home Organization
($3.99)
(2.89 MB, 75 pages)
The days of the home management binder being an actual binder are disappearing with new technology (much like most kids today don't know why we say "dial" a telephone). If you've got a smartphone or tablet , the author takes you step by step through set up of Evernote, Remember the Milk, and Google Mail & Calendar. These are all free programs you can find online with apps to sync to your mobile device (iOX or Android). You can also use them just on your PC (which is all I have). Since I'm not able to access my calendar or To Do list when I'm away from my computer I still have to really on pen and paper.
You can also take 30% off these prices by using coupon code TOS2013 at checkout (code is valid May 20-June 3).