Tomorrow we officially start our new school year. Schnickelfritz is jazzed about being "a Fifth grader" but my enthusiasm has sort of peaked already. I've been thinking about, purchasing supplies and curriculum, scheduling, and making printables since April so I feel like I'm a quarter into it already. April is when our local homeschooling fair occurs and I always leave there with new insights and inspiration. So to regain some of that new school year gusto I'm going to be attending another Homeschool conference--but here's the kicker, I can do it without packing a lunch, making arrangements for my son, etc.
The Schoolhouse Expo runs from August 19-23 from noon to 7pm CDT. That's 35 hours of workshops! I'll be able to listen to the speakers on my computer and watch the accompanying Power Point presentations. Unlike a traditional conference where it's rude to talk, I'll have a chat box to interact with other attendees or ask questions. And I won't be chained to the computer all that time either. The ticket price incudes recordings of all the sessions--I'll get a link after the event is complete.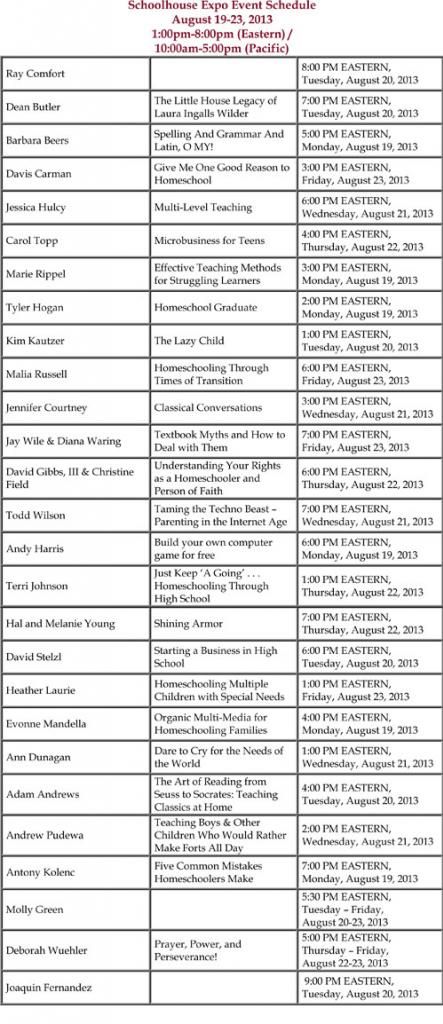 So are you starting you new homeschool year soon? Need some inspiration? You can register by clicking the button below.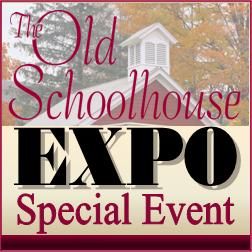 Now be sure and stop by Ozark Ramblings all week as I share 5 Days of Photoshop Elements for School. Each day has a tutorial for using PSE and ideas for how to incorporate it in your homeschool. I'll also be host a giveaway for a ticket to the Schoolhouse Expo and you can enter by commenting every day!
Disclaimer: I am receiving a free ticket to the 2013 Homeschool Expo in exchange for promoting the event.