If I wanted to, I could get all our schooling materials over the internet or from catalogs. The reason I go to homeschool conferences are the lectures and workshops. So lets take a look at a few of the speakers with which I'm familiar that will be a part of this month's Schoolhouse Expo. Remember, you don't have to sit in front of your computer the whole week (Aug. 19-23). Your $24 ticket includes access to the recordings afterwards.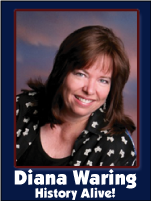 Diana Waring was the keynote speaker at the very first Expo I ever attended. For her sake and mine I won't reveal the year, but I'll say we're counting back by decades. Her tape series, History Via the Scenic Route, showed me that the subject didn't have to be like the boring textbooks I'd known. We listen to her What In the World is Going on Here and True Tales of the Times in the car. She will be speaking about Textbook Myths and How to Deal With Them (Do you mean to say there can be errors in textbooks? Say it's not so!) with another blast from my past…….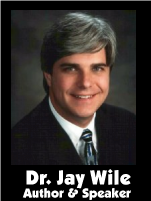 Dr. Wile was a fixture every year at the Indiana Association of Home Educators convention held in Indianapolis. In fact, he lived just 20 minutes up the highway from me. If he hadn't been motivated to create a science course for daughter, we might not have the Apologia textbooks for junior and senior high school loved by homeschoolers around the world. Although he's moved on from the company, he still travels to homeschool conferences convincing parents that they too can teach science through high school. I'm sure he'll have plenty to share on errors in science textbooks—such as why they still contain evolutionary evidence that was debunked years ago.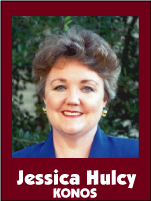 There's no other way to say it—Jessica Hulcy is a hoot to listen to. Even though we don't use her Konos unit study curriculum, I've kept copies of her three volumes for ideas on projects and activities that fit with our studies. I've heard her speak in person and I've got her "Keeping the Balance" lectures on VHS. I've seen her teach co-op lessons in her home – in fact I should get them out for review. I remember one scene with a raw chicken that had me rolling on the floor (the lesson was on bird anatomy). On a personal note, I know Mrs. Hulcy was involved in a terrible crash several years back. I'm glad to see she's able to share her wisdom with other homeschoolers again. She'll be speaking on Multi Level Teaching.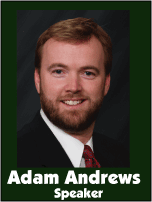 I've never seen Adam Andrews at a convention, but he just spent 5+ hours in my home (via DVD) teaching me how to teach literature analysis to my son in a way that is both simple and yet effective. And you don't need to wait till you teaching Shakespeare—our first study was Mike Mulligan and his Steam Shovel. I keep his list of Socratic method questions and his story chart visual aid nearby whenever we have reading assignments for school. (You can read my review of Teaching the Classics here) . His presentation The Art of Reading from Seuss to Socrates appears to be an abbreviated version of that DVD series.
I have a copy of Mr. Pudewa's lecture "Teaching Boys & Other Children Who Would Rather Make Forts All Day" on my MP3 player and listen to it OFTEN as I walk the dog. I have to substitute "Jenga Blocks" for forts, but otherwise his description of my son is spot on. We reviewed Teaching Writing with Structure and Style and the Student Writing Intensive programs in 2011. Honestly, both have been a Godsend. (Need any volunteers to review the Continuation Course, Mr. Pudewa?) We can avoid the whole writer's block issue but still learn how to craft a good story.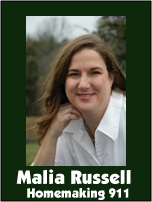 Okay, maybe you've got you lesson plans for the year done and your school supplies organized. You concerns lie with the "home" portion of homeschooling. Don't worry this Expo is still for you. I've heard podcasts of Malia Russell talk about menu planning, freezer cooking, keeping the house clean, etc. Even though I've been doing all those things myself for years, I always manage to pick up a new idea or two.
Wow, I've just brushed the surface with only 1/6 of the speakers at the Schoolhouse Expo. Some speakers I know through review items. There's still Dean Butler with his Little House documentaries, Marie Rippel and her All about Spelling series, and Terri Johnson and her Sacajawea ebook. Other speakers are new to me but I'm interested in their topic, Davis Stelzl with be talking about Starting a Business in High School (we're still a few years away), and Tyler Hogan shares Confessions of a Homeschool Graduate (we're even further away).
Have I convinced you yet? Wanna know how to get your ticket? Just click on the button below.