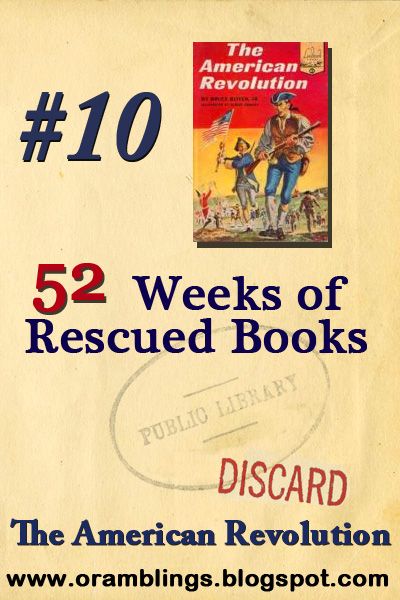 This quarter we're studying the American Revolution in our history text so I scoured my book shelves for titles I could read aloud or assign to my son for his own reading. I confess I was surprised how many books I could come up with—nearly enough for one each week of the quarter. Most of them are Landmark Books—some deal with individuals and others with events, but today's book is really an overview of the entire war. In fact, I venture to say I could have used this book as our history spine instead of the textbook.
The American Revolution
Bruce Bliven, Jr. and Albert Orbaan (Illus.). New York: Random House, 1953. 182 pp.
The inside title page includes the time span 1760-1783, so the book actually covers King George III's coronation, the end of the French and Indian war, the taxation acts, the Boston Massacre and Tea Party –all of which take place before the "shot heard round the world."
Then come the battles, most of which have their own chapters (with brief interruptions to discuss the Declaration of Independence, Valley Forge (which wasn't a battle), and the treason of Benedict Arnold:
Lexington and Concord
Bunker Hill
Canadian Invasion
New York Battles and Washington Crossing the Delaware (Battle of Trenton)
Brandywine & Germantown
The Saratoga Campaign
The Battle of Monmouth
British Victories in the South
King's Mountain & Cowpens
Yorktown
The narrative hasn't been done in story format, that is to say it doesn't follow a single character throughout or see the war through his eyes. Each chapter covers the names, dates, and places of important events but in a much fuller and richer format than your average textbook. I would still refer to The American Revolution as a "living book."
You'll find black and white illustrations at the beginning of each chapter. There are also a few maps to familiarize yourself with areas but not actual battle lines or troop deployments. This is the first Landmark Book I've encountered to include photographs (b&w). You can see cannons Fort Ticonderoga (presumably not the actual cannons because they were dragged to Dorchester Heights), a reconstructed cabin at Valley Forge, many historical homes used as field headquarters, even the Boot Monument honoring the unnamed hero of the Battle of Saratoga (do you know who and why his name was left off?).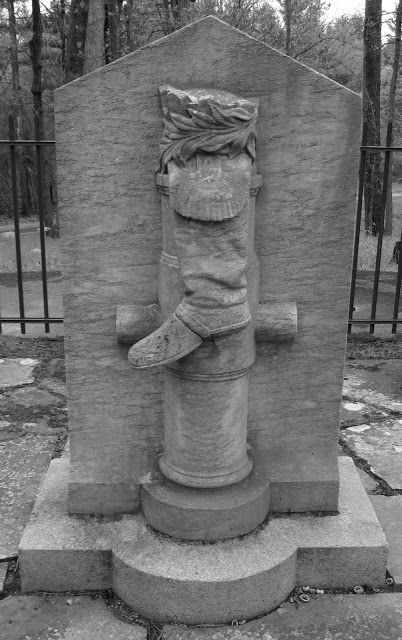 If you run across an asterisk in your reading, check the bottom of the page for the title of another Landmark Book that covers the same topic more thoroughly. There's also a great index in the back if you'd like to focus in on certain people/events rather than read from cover to cover.
The book has been republished (Random House in 1987 and Paw Prints in 2011) and is available in many libraries according to WorldCat.org. I don't know if the newer editions have been edited or condensed. I'm sure happy to have rescued my copy in a box from a private collection at a library book sale.
You can see all my rescued books by clicking here.